CoB - Faculty - Research & Professional Engagement
By engaging in research and professional projects, our faculty stay up to date with the latest developments and best practices in their disciplines. They incorporate their expertise in the classroom to help students develop the professional skills that will make them competitive in graduate school or in the job market. Take a look at some of our faculty members' most recent accomplishments:
Kelly Nalatelech
Kelly Nalatelech, whose paper "Relative vices and absolute virtues: How size labeling affects size preferences for vices and virtues" (co-authored with Seth Ketron of the University of North Texas) appears in the January 2022 edition of the Journal of Business Research. The paper examines the influence of size labeling, whether expressed in absolute or relative terms, on consumer behavior. Nalatelech is an assistant professor in the CoB's department of Marketing.
Janna Parker
Marketing professor Janna Parker is the 2021 recipient of the Academy of Marketing Science's (AMS) Harold and Muriel Berkman Faculty Achievement and Development Award. The award recognizes dedicated service, commitment and enthusiasm to AMS, which Parker has demonstrated since she was a doctoral student, working at the conference registration desk in 2012. From there, she remained actively engaged by serving as VP of Development, VP of Engagement, and Track Chair for three conferences. In addition, her work was instrumental in establishing continuing education and certificate programs within AMS.
Amy Connolly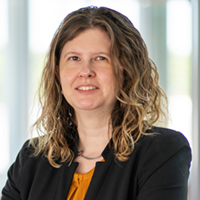 CIS professor Amy Connolly was recently awarded Best Paper for 2020 by the Journal of Information Systems Education. Recognized for its contribution to IS pedagogy theory, contribution to practice in the IS classroom, uniqueness and originality of ideas and quality of writing, the co-authored work is titled "An Agile Framework for Teaching with Scrum in the IT Project Management Classroom."
The paper presents a framework for teaching a complete, semester-long IT project management course in Scrum without losing any of the traditional PMI-based content. This group-based, iterative and hands-on approach equips students to better internalize and understand the complex social interactions involved with a self-organizing team, concepts that are difficult to learn without first-hand experience.
The paper is available on the JISE website: http://jise.org/Volume31/n3/JISEv31n3p196.html
Nevin Cavusoglu
Economics and international business professor Nevin Cavusoglu, published an article in the Journal of Macroeconomics. The co-authored piece titled "Currency returns and downside risk: Debt, volatility and the gap from benchmark values" examines competing portfolio-balance specifications of currency returns, including one based on expected utility theory and another on prospect theory. The empirical analysis uses survey data on exchange rate expectations to test directly the models' predictions concerning ex ante excess returns, and also relies on the cointegrated VAR framework. The research shows little support for the expected utility theory model in three major currency markets, while the prospect theory model's predictions are largely borne out in the data. The authors find the strongest support for a hybrid model that incorporates the risk factors of both models.
Sergiy Dmytriyev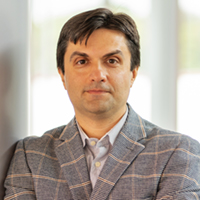 Management professor Sergiy Dmytriyev recently published a co-authored article in the Journal of Management Studies. The research argues that stakeholder theory and corporate social responsibility (CSR) provide distinct but complementary theoretical frameworks with some overlap, and the decision to choose a particular framework depends on the problem one wants to solve and the settings of that problem. The paper's aim is to remove unnecessary barriers that preclude collaboration between scholars in the stakeholder theory and CSR camps; empower organizational scholars and practitioners with a more nuanced language for dealing with social issues in management; and enable the creation of a coherent and integrative theoretical foundation in the area of social issues in management that has previously been at a disadvantage to other areas in management.
You can read it here: https://onlinelibrary.wiley.com/doi/10.1111/joms.12684
John Guo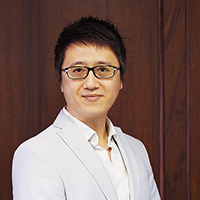 CIS/BSAN professor John Guo, recently published research in the journal Information & Management. The co-authored paper is titled "An Imposed Etic Approach with Schwartz Polar Dimensions to Explore Cross-Cultural Use of Social Network Services" and is Guo's second I&M publication in 2019/2020, and the final piece of his social commerce research trilogy. The research introduces the etic approach while examining the moderating effects of Schwartz's Polar Dimensions on users' perception of Social Network Service, highlighting cultural issues associated with IS privacy, trust and social capital. The authors found that the effect of perceived reputation is more powerful in American culture than Chinese culture, though network centrality has a stronger effect on use intention among Chinese users than American users.