CoB - Faculty - Research & Professional Engagement
By engaging in research and professional projects, our faculty stay up to date with the latest developments and best practices in their disciplines. They incorporate their expertise in the classroom to help students develop the professional skills that will make them competitive in graduate school or in the job market. Take a look at some of our faculty members' most recent accomplishments:
Featured papers from Madison Celebration of Research and Scholarship
Charlene Kalenkoski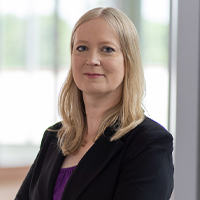 A new paper, "Parental disability and teenagers' time allocation," written by academic unit head for economics, Charlene Kalenkoski, was published in the online edition of the Review of Economics of the Household.
The paper, co-authored with Sabrina Wulff Pabilonia of the U.S. Bureau of Labor Statistics, examines how living with a parent who has a work-limiting disability affects the way teenagers spend their time, including the time spent on schoolwork.
Their analysis suggests these disparities may at least partly explain why the economic mobility of boys differs from that of girls when a parent is disabled.
Rhonda Syler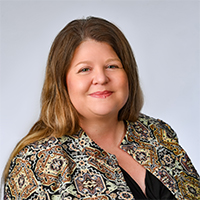 A paper by Rhonda Syler, the newly appointed academic unit head and R. Jarl Bliss Faculty Fellow for Computer Information Systems and Business Analytics, and two co-authors has been accepted for publication by Decision Support Systems, a top-tier peer-reviewed journal.
The paper is titled "It's not just about accuracy: An investigation of the human factor in users' reliance on anti-phishing tools."
In it, Syler and co-authors find that users' under-reliance on the tools' predictions is driven by a lack of transparency about how the tools work, as well as by the sheer quantity of predictions provided.
Sergiy Dmytriyev
Sergiy Dmytriyev, assistant professor of management, is co-editor of a new book titled Humanizing Business: What Humanities Can Say to Business.
The book is part of the highly regarded "Issues in Business Ethics" series published by Springer, and includes contributions from leading business scholars from around the world. It explores how creative pursuits ranging from philosophy to filmmaking can help make business more humane. 
Paul Copley
Paul Copley, professor of accounting and RSM Faculty Scholar, has received the Enduring Lifetime Contribution Award for 2020-21 from the Government and Nonprofit Section of the American Accounting Association, the organization of academic accountants.
The award recognizes Copley's exemplary service, over the course of his long career, to accounting education and research in the section and was recently presented at a luncheon in Washington, D.C. 
Marshall Pattie
Marshall Pattie, professor of management, has been named the College of Business's Madison Scholar for 2022. Against the backdrop of increasing globalism, Dr. Pattie has assembled an impressive and frequently cited body of work on expatriate management and ethics.
Kelly Nalatelech
Kelly Nalatelech, whose paper "Relative vices and absolute virtues: How size labeling affects size preferences for vices and virtues" (co-authored with Seth Ketron of the University of North Texas) appears in the January 2022 edition of the Journal of Business Research. The paper examines the influence of size labeling, whether expressed in absolute or relative terms, on consumer behavior. Nalatelech is an assistant professor in the CoB's department of Marketing.