CoB - Faculty - Research & Professional Engagement
By engaging in research and professional projects, our faculty stay up to date with the latest developments and best practices in their disciplines. They incorporate their expertise in the classroom to help students develop the professional skills that will make them competitive in graduate school or in the job market. Take a look at some of our faculty members' most recent accomplishments:
Dr. Sergiy Dmytriyev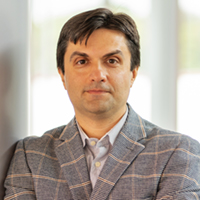 Management professor Sergiy Dmytriyev recently published a co-authored article in the Journal of Management Studies. The research argues that stakeholder theory and corporate social responsibility (CSR) provide distinct but complementary theoretical frameworks with some overlap, and the decision to choose a particular framework depends on the problem one wants to solve and the settings of that problem. The paper's aim is to remove unnecessary barriers that preclude collaboration between scholars in the stakeholder theory and CSR camps; empower organizational scholars and practitioners with a more nuanced language for dealing with social issues in management; and enable the creation of a coherent and integrative theoretical foundation in the area of social issues in management that has previously been at a disadvantage to other areas in management.
You can read it here: https://onlinelibrary.wiley.com/doi/10.1111/joms.12684
Dr. John Guo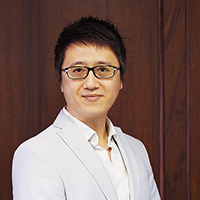 CIS/BSAN professor John Guo, recently published research in the journal Information & Management. The co-authored paper is titled "An Imposed Etic Approach with Schwartz Polar Dimensions to Explore Cross-Cultural Use of Social Network Services" and is Guo's second I&M publication in 2019/2020, and the final piece of his social commerce research trilogy. The research introduces the etic approach while examining the moderating effects of Schwartz's Polar Dimensions on users' perception of Social Network Service, highlighting cultural issues associated with IS privacy, trust and social capital. The authors found that the effect of perceived reputation is more powerful in American culture than Chinese culture, though network centrality has a stronger effect on use intention among Chinese users than American users.
Dr. Corbin Fox
Proffesor of finance Corbin Fox, recently had an article published in the Journal of Financial Economics. Titled "To Own or Not to Own: Stock Loans Around Dividend Payments," it is co-authored with Peter N. Dixon of the U.S. Securities and Exchange Commission and Eric K. Kelley of the University of Tennessee. The article looks at the reduction in supply of lendable stock shares and expansion in demand to borrow shares with regard to various dividend tax rates, then exploits the exogenous nature of these shifts to causally link these changes in the lending market to wider effective spreads in the stock market.
Dr. David Hayes and Dr. Jim Irving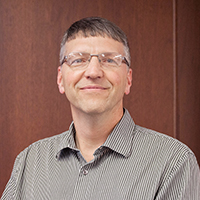 School of Accounting professors David Hayes and Jim Irving, recently published a paper that featured assistance from Michael Johnson, a Research Experience for Undergraduates student. Titled "Christian's College Fund Store—A Forensic Data Analytics Case Study Using IDEA Software," the paper appeared in the Journal of Forensic and Investigative Accounting.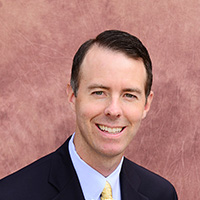 In keeping with AACSB's Accreditation Standard A5, Information Technology Skills and Knowledge for Accounting Graduates, it strives to help with the requirement of accredited accounting programs to incorporate technology instruction into their curricula by providing a sample case for students to work with that requires basic proficiency in CaseWare IDEA software, an audit analytical and file interrogation software tool designed to help users identify risks, evaluate internal controls and strengthen fraud detection.  
Dr. Janna Parker
Marketing professor Janna Parker was recently chosen as the recipient of the 2020 O'Hara Leadership Award from the Direct Marketing Association of Washington Educational Foundation (DMAW/EF).
Named in honor of longtime DMAW leader Michael O'Hara, the award recognizes Parker's work in courses that focus on direct marketing and the number of years she has spent teaching marketing, service to the profession, and other criteria.
Drs. Bill Faranda, Theresa Clarke and Bud Clarke
Professors of marketing, Bill Faranda, Theresa Clarke and Bud Clarke authored an article that was recently published in the Journal of Marketing Education, titled "Marketing Student Perceptions of Academic Program Quality and Relationships to Surface, Deep, and Strategic Learning Approaches." While educators are likely familiar with the surface- and deep-learning orientations of students, less is known about the strategic approach – the motivation for high achievement and a focus on earning the highest marks possible. No comprehensive study among marketing students had ever been conducted on the strategic approach, which is regarded as a favorable manner in which to engage in learning. With data collected from 345 senior-level marketing majors, the study's findings indicated the heaviest use of the strategic approach, with the deep approach a close second and the surface approach a distant third. Moreover, use of the strategic approach was most associated with higher perceptions of the quality of the marketing program of study and with students' satisfaction with their own academic achievement.
The article is available at https://doi.org/10.1177/0273475320939261.
Dr. C.K. Lee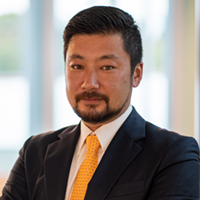 Professor of management C.K. Lee had an article published in Small Business Economics. Titled "Fear not, want not: Untangling the effects of social cost of failure on high-growth entrepreneurship," where Lee and his three co-authors examine whether policies that focus on stimulating high-growth entrepreneurship conflict with policy goals aimed at decreasing the social cost of failure in society. Using a dataset that captured the entry decisions of 208,089 individuals in 29 Organization for Economic Co-operation and Development countries, they found that while countries with a higher social cost of failure experience lower total entrepreneurial activity, they have higher odds of entrepreneurs having high-growth aspirations and firms with export-led orientations.
The full paper can be seen at https://rdcu.be/b1CYq.
Lindsay King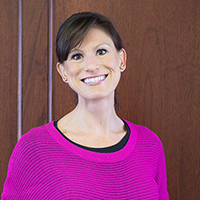 Marketing lecturer Lindsay King, has been appointed to the F&M Bank Harrisonburg-Rockingham Community Board. In addition to her current pursuit of a Ph.D. in the JMU School of Strategic Leadership Studies, she holds an M.B.A. from JMU and a B.B.A. from Virginia Tech. Professionally, King is interested in leader and employee health and well-being as related to organizational productivity. These many accomplishments demonstrate her dedication to the valley, her community, and local businesses.
Dr. Josh Pate and Ms. Alyssa Bosley
Hart School of Hospitality, Sport and Recreation Management professors Josh Pate and Alyssa Bosley recently published research in the Sport Management Education Journal. In an article titled "Understanding the skills and competencies athletic department social media staff seek in sport management graduates," the co-authors examine what sport management academic programs can do to better prepare graduates to address the technology demands of a career in the sport industry. By looking at how to engage students and develop the skills they need, the work seeks to inform and equip sport management educators on how to best prepare students to enter the field of sport communication, specifically using social media in college athletics.