CoB - Faculty - Research & Professional Engagement
By engaging in research and professional projects, our faculty stay up to date with the latest developments and best practices in their disciplines. They incorporate their expertise in the classroom to help students develop the professional skills that will make them competitive in graduate school or in the job market. Take a look at some of our faculty members' most recent accomplishments:
Dr. Josh Pate and Ms. Alyssa Bosley
Congratulations to Hart School of Hospitality, Sport and Recreation Management professors Josh Pate andAlyssa Bosley, who recently published research in the Sport Management Education Journal. In an article titled "Understanding the skills and competencies athletic department social media staff seek in sport management graduates," the co-authors examine what sport management academic programs can do to better prepare graduates to address the technology demands of a career in the sport industry. By looking at how to engage students and develop the skills they need, the work seeks to inform and equip sport management educators on how to best prepare students to enter the field of sport communication, specifically using social media in college athletics.
Dr. Kelly Naletelich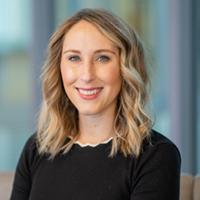 Marketing professor Kelly Naletelich recently published an article in the Journal of Services Marketing titled "How anthropomorphic cues affect reactions to service delays" and co-authored by Seth Ketron of California State Polytechnic University, Pomona. The research tests the effects of anthropomorphic cues (namely, happy and sad faces) on consumer responses to service delays, depending on whether service providers are at fault for those delays. It uses three experimental studies to test the proposed effects, and adds clarity to the literature on anthropomorphism by showing how blame attributions for service delays can lead to different consumer responses to anthropomorphic cues. The findings also show how anthropomorphism can help to mitigate negative consumer responses to service delays.
Dr. Laura Leduc and Dr. Matt Rutherford
Management department's Laura Parks-Leduc and Matt Rutherford, with help from student research assistant Leigh Mulligan recently published an article in the Academy of Management Learning & Education journal. Titled "Can Ethics Be Taught? Examining the Impact of Distributed Ethical Training and Individual Characteristics on Ethical Decision Making," it uses JMU's 8 Key Questions ethical training as a model to examine whether such training is effective, and what other factors influence its results. The three-part approach found that exposure to ethical training of the type provided at JMU is "significantly related" to improvements in ethical reasoning, and takes into account personal values and personality traits that may also influence the outcome. 
Dr. Susan Palocsay
CIS/SBAN professor Susan Palocsay has been appointed by the Decision Sciences Institute (DSI) Board of Directors as the editor of Decision Sciences Journal of Innovative Education to a four-year term beginning on July 1, 2020. Palocsay has served as an associate editor for the journal since 2012 and has an impressive record of engagement in education-related research and service to the decision sciences. She was appointed in 2013 as the first topic editor for education in the Wiley Encyclopedia of Operations Research and Management Science, and in 2016 to the editorial board for INFORMS Transactions on Education.
Dr. Bill Ritchie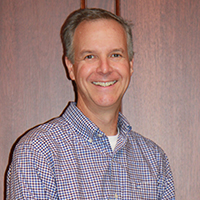 Management professor Bill Ritchie will be the new CSX Chair starting in the fall. This endowed chair was created to recognize excellence in scholarly achievement in the management department. Bill currently has 35 peer-reviewed published articles, including an article in the Strategic Management Journal, one of the preeminent journals in the field of Management.
Dr. Jeremy Ezell
CIS/BSAN professor Jeremy Ezell was selected to receive the 2019 Best Reviewer Award for the journal Communications of the Association for Information Systems. The award is given for "recognition of outstanding, constructive, timely, and developmental contributions from a CAIS reviewer," and was announced at the recent CAIS board meeting at the 2019 International Conference on Information Systems, considered to be the field's primary conference.
Dr. Ali Shahzad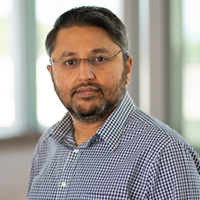 Management professor Ali Shahzad, recently joined the editorial review board of the journal Business & Society. Since 1960, Business & Society has committed itself to publishing high-quality research that examines the issues and topics that interconnect business and societal concerns. In 2018, the journal's Impact Factor exceeded 5.0, ranking it as a top 20 journal in the Business category.
Dr. Zachary Gochenour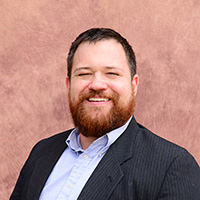 Economics professor Zachary Gochenour recently published a paper in the Journal of Private Enterprise. Co-written with Christopher Fleming of George Mason University and titled "Self-government, political economy, and the christian tradition." It develops a theory of self-government that is specifically Christian, then explores how different schools of thought in social science can further the understanding of this conception, looking deeply at classical public choice in the Virginia school, behavioral public choice and new institutional economics, specifically in the tradition of the Bloomington school. It then discusses how these traditions reveal inherent incompatibilities between the liberal democratic view of self-government and the Christian view, but also how insights from these fields might lead us to more effective self-governance strategies.