Supporting JMU's designation as an "R-2" national university, the college faculty engage in research and professional projects to stay up to date with the latest developments and best practices in their disciplines. They share their expertise in the classroom to help students develop the
skills
needed in the job market. Take a look at some of our faculty members' most recent accomplishments:
Featured papers from Madison Celebration of Research and Scholarship
Rhonda Syler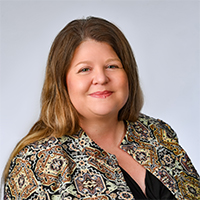 Rhonda Syler, R. Jarl Bliss Faculty Fellow and Academic Unit Head for the Department of Computer Information Systems and Business Analytics, has recently been appointed to the Commission on Information Technology for the City of Alexandria, VA.
Rhonda fills the seat on the commission designated for a representative of an institution of higher learning. It is her first time to serve on a government-related body. Her appointment runs through April 30, 2026.
Bill Ritchie, Angela Heavey & Eric Stark
The Department of Management's Bill Ritchie, Angela Heavey and Eric Stark, along with Steven Melnyk of Michigan State University, recently had a paper accepted for publication in the International Journal of Operations and Production Management.
Titled "When a dominant certified management standard is replaced: Theoretical insights from the American hospital field," the paper's purpose was to identify and explore the issues involved in the displacement and replacement of dominant quality standards. The authors studied the American healthcare system, interviewing 89 hospitals in which a new healthcare quality standard had been adopted.
Through literature review and case-study results, they found that the legitimacy perspective is highly effective in explaining the displacement process, and critical issues are uncovered.
C.K. Lee, Sergyi Dmitriyev & Matt Rutherford
C.K. Lee, Sergyi Dmitriyev and Matt Rutherford within the Department of Management, with their colleague J.Y. Lee of Loyola University in Baltimore, recently had a paper accepted for publication by the Social Responsibility Journal.
Their article, "The impact of B Corporations' certification timing on a firm's economic and social value creation," reports the results of an examination of data for 168 privately owned B corporations in the United States.
JMU's Lee and his co-authors say their findings suggest that while no financial benefit accrues to a company the sooner it is certified, there are significant benefits to be had in terms of social performance. Such improvements are not uniform, however, across all of a company's stakeholders.
Weiwei Zhang & Jaideep Chowdhury
Weiwei Zhang and Jaideep Chowdhury of the Department of Finance and Business Law, along with a third co-author from the University of Alabama, recently had a paper accepted for publication in the Journal of Empirical Finance.
Their paper, titled "Director optimism and CEO equity compensation," studies CEO compensation literature by investigating how the interaction of behavioral traits and bargaining power between corporate boards and CEOs can influence CEO compensation schemes.
Of the most prominent findings are that optimistic boards offer CEOs a significantly lower proportion of option grants. The article is expected to appear in print in June 2023.
Puzant Balozian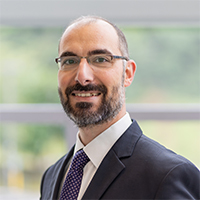 Puzant Balozian, assistant professor of Computer Information Systems and Business Analytics, co-authored "An Adversarial Dance: Toward an Understanding of Insiders' Responses to Organizational Information Security Measures," which appears in the new issue of the Journal of the Association for Information Systems, the association's flagship publication.
The paper presents the results of a case study conducted by Balozian and his co-authors. They found that negative information-security experiences among the employees of an organization can result in counterproductive security-related beliefs.
C.K. Lee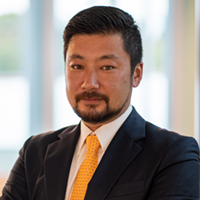 C.K. Lee, assistant professor of Business Management, and his co-authors were named winners in a contest sponsored by the Center for Social Value Enhancement Studies in Seoul, South Korea, sharing a monetary award of $5,000. 
Their paper was titled "An Integrative Stakeholder Approach to Corporate Social Responsibility (CSR): The Relationship between Firm Prosocial Orientation, CSR Departments, and CSR Scope in South Korea." .
In it, Lee and his collaborators explored the factors which determine the scope of CSR in an organization, and found support for the proposition that different approaches to CSR can coexist within the same enterprise.