Supporting JMU's designation as an "R-2" national university, the college faculty engage in research and professional projects to stay up to date with the latest developments and best practices in their disciplines. They share their expertise in the classroom to help students develop the skills needed in the job market. Take a look at some of our faculty members' most recent accomplishments:
Amy Connolly and Leigh Mutchler
Amy Connolly, associate professor of Computer Information Systems and Business Analytics, and Leigh Mutchler, an assistant professor in the same academic unit, received an honorable mention for "Best Paper of 2022" from the Journal of Information Systems Education for their paper, "Teaching Tip: Socio-Cultural Learning to Increase Student Engagement in Introduction to Management Information Systems (MIS)." Recognition of the paper came in early November at the Information Systems & Computing Academic Professionals conference in Albuquerque, New Mexico.
In the paper, they present a system of class activities which they developed using the principles of socio-cultural learning. It is intended for use by faculty who teach the dynamic concepts commonly found in an "Introduction to MIS" course.
Margaret Sloan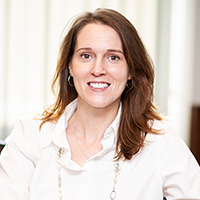 Margaret Sloan, director, professor and advisor of community and nonprofit leadership in the School for Strategic Leadership Studies, had "Financial Leadership for the Arts," a new textbook of which she is the co-author with Cleopatra Charles of Rutgers University, accepted for pre-publication.
Subtitled "Sustainable Strategies for Creative Organizations," the book's purpose is to "prepare leaders in the arts to make the best possible decisions" for the financial viability of the organizations they represent.
Nicole Wright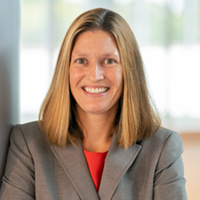 Since August, three different papers co-authored by Nicole Wright, associate professor in the School of Accounting and the school's Cherry, Bekaert & Holland Faculty Scholar have been published by peer-reviewed, "A-level" journals.
The first is titled "The Impact of Client Response Time and Message Processing Fluency on Auditor Judgment," and appears in Auditing: A Journal of Practice and Theory. In it, Wright and her collaborators attempt to rectify what they say is a shortage of research on how characteristics of email communication impact auditors' assessments of evidence.
The second of the three papers, "The Impact of Audit Committee Skepticism and Reward Power on Auditor Communications with the Audit Committee," was published in Behavioral Research in Accounting. It examines the effects of audit-committee skepticism and reward power on auditor communications with the audit committee. Drawing on accountability theory, Wright and her co-authors predict and find that greater audit-committee skepticism and reward power induce the auditor to communicate a greater amount of information, and to do so on a timelier basis.
The third paper, "The ChatGPT Artificial Intelligence Chatbot: How Well Does It Answer Accounting Assessment Questions?," describes the creative use of crowd-surfing in the collection of data from a large cohort of study participants. Using data from 186 institutions in 14 countries, Wright and her collaborators compare students' performance with that of ChatGPT on 28,085 questions from accounting assessments and textbook test banks. This paper is featured in Issues in Accounting Education.
Xu Niu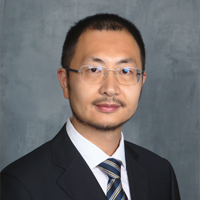 Assistant Professor of Finance, Xu Niu, and his co-authors recently had their paper published in the Journal of Finance Research.
Titled "The impact of labor on the performance of founder-family firms," the paper examines the persistence of practices by which managers of a firm hand down control to their offspring. It finds that, while such succession schemes are rare in high-growth industries (where the benefits of selecting from a larger pool of managers are significant), they do occur more frequently in low-growth industries such as manufacturing and retail.
Piyusha Mutreja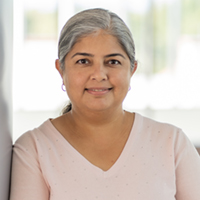 Piyusha Mutreja, assistant professor of Economics, had a paper "Marginal Product of Equipment and Structures Capital" recently accepted for publication in Economics Letters.
Mutreja describes her paper as a contribution to the long-running debate over capital's failure to flow to poor countries even though poor countries deliver higher returns.
Dmytro Babik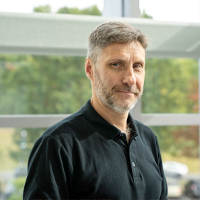 Associate Professor of Computer Information Systems and Business Analytics, Dmytro Babik, had his paper "Teaching Tip: Scrum Boot Camp: Introducing Students to Agile System Development" named the best of 2022 by the Journal of Information Systems Education.
The paper demonstrates a hands-on, active-learning experience that is designed to advance students' understanding of Scrum values, roles, artifacts and events.