CoB - Faculty - Research & Professional Engagement
By engaging in research and professional projects, our faculty stay up to date with the latest developments and best practices in their disciplines. They incorporate their expertise in the classroom to help students develop the professional skills that will make them competitive in graduate school or in the job market. Take a look at some of our faculty members' most recent accomplishments:
Dr. Janna Parker
Marketing professor Janna Parker was recently chosen as the recipient of the 2020 O'Hara Leadership Award from the Direct Marketing Association of Washington Educational Foundation (DMAW/EF).
Named in honor of longtime DMAW leader Michael O'Hara, the award recognizes Parker's work in courses that focus on direct marketing and the number of years she has spent teaching marketing, service to the profession, and other criteria.
Drs. Bill Faranda, Theresa Clarke and Bud Clarke
Professors of marketing, Bill Faranda, Theresa Clarke and Bud Clarke authored an article that was recently published in the Journal of Marketing Education, titled "Marketing Student Perceptions of Academic Program Quality and Relationships to Surface, Deep, and Strategic Learning Approaches." While educators are likely familiar with the surface- and deep-learning orientations of students, less is known about the strategic approach – the motivation for high achievement and a focus on earning the highest marks possible. No comprehensive study among marketing students had ever been conducted on the strategic approach, which is regarded as a favorable manner in which to engage in learning. With data collected from 345 senior-level marketing majors, the study's findings indicated the heaviest use of the strategic approach, with the deep approach a close second and the surface approach a distant third. Moreover, use of the strategic approach was most associated with higher perceptions of the quality of the marketing program of study and with students' satisfaction with their own academic achievement.
The article is available at https://doi.org/10.1177/0273475320939261.
Dr. C.K. Lee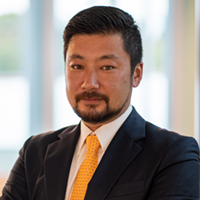 Professor of management C.K. Lee had an article published in Small Business Economics. Titled "Fear not, want not: Untangling the effects of social cost of failure on high-growth entrepreneurship," where Lee and his three co-authors examine whether policies that focus on stimulating high-growth entrepreneurship conflict with policy goals aimed at decreasing the social cost of failure in society. Using a dataset that captured the entry decisions of 208,089 individuals in 29 Organization for Economic Co-operation and Development countries, they found that while countries with a higher social cost of failure experience lower total entrepreneurial activity, they have higher odds of entrepreneurs having high-growth aspirations and firms with export-led orientations.
The full paper can be seen at https://rdcu.be/b1CYq.
Lindsay King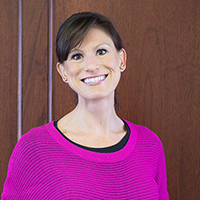 Marketing lecturer Lindsay King, has been appointed to the F&M Bank Harrisonburg-Rockingham Community Board. In addition to her current pursuit of a Ph.D. in the JMU School of Strategic Leadership Studies, she holds an M.B.A. from JMU and a B.B.A. from Virginia Tech. Professionally, King is interested in leader and employee health and well-being as related to organizational productivity. These many accomplishments demonstrate her dedication to the valley, her community, and local businesses.
Dr. Josh Pate and Ms. Alyssa Bosley
Hart School of Hospitality, Sport and Recreation Management professors Josh Pate and Alyssa Bosley recently published research in the Sport Management Education Journal. In an article titled "Understanding the skills and competencies athletic department social media staff seek in sport management graduates," the co-authors examine what sport management academic programs can do to better prepare graduates to address the technology demands of a career in the sport industry. By looking at how to engage students and develop the skills they need, the work seeks to inform and equip sport management educators on how to best prepare students to enter the field of sport communication, specifically using social media in college athletics.
Dr. Kelly Naletelich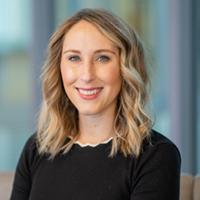 Marketing professor Kelly Naletelich recently published an article in the Journal of Services Marketing titled "How anthropomorphic cues affect reactions to service delays" and co-authored by Seth Ketron of California State Polytechnic University, Pomona. The research tests the effects of anthropomorphic cues (namely, happy and sad faces) on consumer responses to service delays, depending on whether service providers are at fault for those delays. It uses three experimental studies to test the proposed effects, and adds clarity to the literature on anthropomorphism by showing how blame attributions for service delays can lead to different consumer responses to anthropomorphic cues. The findings also show how anthropomorphism can help to mitigate negative consumer responses to service delays.
Dr. Laura Leduc and Dr. Matt Rutherford
Management department's Laura Parks-Leduc and Matt Rutherford, with help from student research assistant Leigh Mulligan recently published an article in the Academy of Management Learning & Education journal. Titled "Can Ethics Be Taught? Examining the Impact of Distributed Ethical Training and Individual Characteristics on Ethical Decision Making," it uses JMU's 8 Key Questions ethical training as a model to examine whether such training is effective, and what other factors influence its results. The three-part approach found that exposure to ethical training of the type provided at JMU is "significantly related" to improvements in ethical reasoning, and takes into account personal values and personality traits that may also influence the outcome. 
Dr. Susan Palocsay
CIS/SBAN professor Susan Palocsay has been appointed by the Decision Sciences Institute (DSI) Board of Directors as the editor of Decision Sciences Journal of Innovative Education to a four-year term beginning on July 1, 2020. Palocsay has served as an associate editor for the journal since 2012 and has an impressive record of engagement in education-related research and service to the decision sciences. She was appointed in 2013 as the first topic editor for education in the Wiley Encyclopedia of Operations Research and Management Science, and in 2016 to the editorial board for INFORMS Transactions on Education.