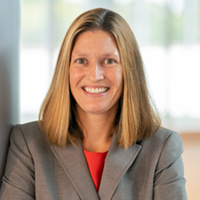 Education
Ph.D., Business, Accounting, Virginia Tech - July 2014
Master of Accounting and Information Systems, Virginia Tech - May 2013
Bachelor of Business Administration, James Madison University - December 2002
Professional Interests
My primary research interest is judgment and decision making in accounting.
I am interested in how ideas or opinions are formed and how courses of actions are decided upon in an accounting context.
I enjoy teaching accounting in a variety of contexts, but specifically enjoy teaching audit, financial accounting, managerial accounting, and cost accounting.
Professional Background
Manager, Assurance Business Advisory Services, PricewaterhouseCoopers, LLC - January 2003 - August 2010
Courses Taught
Fraud and Other Special Topics
Advanced Auditing Theory and Practice (M.S. in accounting program)
Positions Held
Assistant Professor, Northeastern University - August 2014 - June 2017
Awards and Recognitions
Deloitte Foundation Trueblood Seminar Co-chair - 2016-2017
Center of Audit Quality Access of Audit Personnel Program Award - 2015
Pamplin Graduate Student Teaching Award - 2014
Virginia Tech "Favorite Faculty!" Award - 2012
Key Publications
Ater, B., Gimbar, C., Jenkins, J.G., Saucedo, G., Wright, N.S. (2019). Audit roles and the review process: workpaper preparers' and reviewers' differing perspectives. Managerial Auditing Journal, 34(4), pp. 434-457.