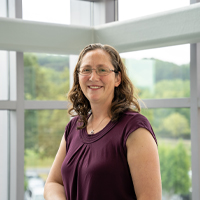 Teaching & Research Interests
Experimental economics

Game theory
Education
Ph.D. University of Virginia, 2008

M.A. University of Virginia, 2005

B.A. The College of William and Mary, 2003
Select Publications
"An Experimental Analysis of Risk Effects in Attacker-Defender Games," (with Charles A. Holt and Ricky Sahu), Southern Economic Journal, July 2022, 89(1), 185-215.
"An Experimental Examination of the Volunteer's Dilemma," (with Jacob K. Goeree and Charles A. Holt), Games and Economic Behavior, March 2017, 102, 303-315.
"Belief Elicitation with a Synchronized Lottery Choice Menu that is Invariant to Risk Attitudes," (with Charles A. Holt), American Economic Journal: Microeconomics, February 2016, 8(1), 110-39.
"An Experimental Study of Exclusive Contracts," International Journal of Industrial Organization, January 2011, 29 (1), 4-13.
"An Update on Bayesian Updating," (with Charles A. Holt), Journal of Economic Behavior and Organization, February 2009, 69 (2), 125-134.