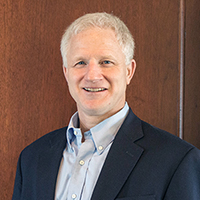 Research and Teaching Interests
Accounting Education

Auditing

Fraud
Education
Ph.D. in Business Administration, Accounting, May 1998, Virginia Polytechnic Institute and State University

Master of Accountancy, May 1998, Virginia Polytechnic Institute and State University              

B.S. in Accounting, May 1988, Clemson University
Positions Held
KPMG, Master Instructor, Road to In-charge, 2006 – present 
Senior Mine Action Managers' Course, Instructor, United Nations Development Program, 2007, 2010-2013               
KPMG Instructor, Audit Foundations, 2005-2007, 2017 - present
AICPA CPA Examination (2006), Writer for Auditing questions 
BeckerConviser Instructor, Summer 2005
Audit Senior-Staff, Elliott Davis and Company, Greenville, S.C., 1988-1991
Select Publications
"Recruiting the best: What CPAs could learn from college coaches," with Alex Gabbin, August 2016, Journal of Accountancy. 
Using Computerized Audit Software to Learn Statistical Sampling: An Instructional Resource, with T.J. Louwers, 2010, Issues in Accounting Education, Special Issue, 553-567. 
"Criminal Investigations of Taxpayer Fraud," with Nancy Nichols, Journal of Legal Tax Research, 2006, Volume 4.
"Thinking Outside of the Box (of wine that is): An Exercise in Independence," by Robert C. Richardson.  Issues in Accounting Education, August 2004, Volume 19, Issue No. 3.
Awards and Recognitions
Kenneth R. Bartee Award for Teaching Innovation 2017

Otto C. Brenner Outstanding Teacher Award 2004, 2006, 2012, 2014
Mengebier Professorship for Teaching Excellence 2013-2015
Distinguished Teacher  Award 2007