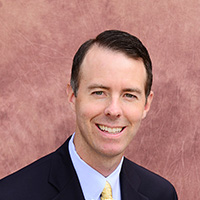 Research and Teaching Interests
Financial Reporting and Disclosure
Auditing
Creative / Effective Teaching Methods
Education
Ph.D., University of North Carolina at Chapel Hill, 2006
M.S. in Accounting, University of Virginia, 2001
B.S. in Commerce (Accounting), University of Virginia, 1997
Positions Held
James Madison University, Associate Professor, 2016-present
Clemson University, Assistant Professor, 2012-2016
College of William and Mary, Assistant Professor, 2006-2012
University of North Carolina at Chapel Hill, Research Assistant and Instructor, 2001-2006
University of Virginia, Research Assistant and Instructor, 2000-2001
Select Publications
Comunale, C., Irving, J., and Trainor, J. (2023). The Accounting Pipeline: Insights from Professionals and Students. The CPA Journal (forthcoming).
Comunale, C., Hayes, D., & Irving, J. (2022). Keeping an Investigative Eye on the Financial Pulse of a Company Using Data Analytics. Journal of Forensic and Investigative Accounting 14 (3): 514-528.
Bailey, C., Briggs, J., & Irving, J. (2022). Test-Wiseness and Multiple-Choice Accounting Questions: Implications for Instructors. Issues in Accounting Education, 37 (2): 1-14.
Hayes, D., Irving, J., Kerler, W., & Lee, L. (2021). Bluth Company: An Adobe Acrobat Case Motivated by Practitioner Feedback. AIS Educator Journal, 16 (1): 1-18.
Hollingsworth, C. & Irving, J. (2021). A Review of Disciplinary Orders Issued by the PCAOB: 2005-2017. Current Issues in Auditing, 15 (1): A1-A18.
Awards and Recognitions
College of Business Distinguished Teacher Award, 2023

Dean's Impact Award, 2022-2023

Dr. Otto C. Brenner Memorial Award, Outstanding Undergraduate Professor, 2021

J

MU College of Business Best Practitioner Paper Award (2nd place), 2017

Alfred N. Page Undergraduate Teaching Award, College of William and Mary, 2011
BBA Class of 2009 Faculty Excellence Award, College of William and Mary, 2009