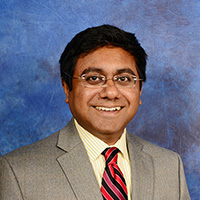 Teaching & Research Interests
Research:
Empirical Corporate Finance
Market Efficiency
Applied Econometrics
Behavioral Finance
Education
Ph.D. Finance, Virginia Tech (2011)

Ph.D. Economics, Virginia Tech (2008)

M.A. Economics, Virginia Tech (2006)

M.S. Quantitative Economics, Indian Statistical Institute (2000)
Positions Held
Associate Professor, May 2017 till present, JMU

Assistant Professor, August 2011 to April 2017, JMU

Visiting Assistant Professor, August 2010 to May 2011, JMU
Select Publications
Gorkham Sonaer, Umut Ceilker and Jaideep Chowdhury, (2018), "Market share growth and stock returns,"  Accounting and Finance, Volume 58, Issue S1, 97-129 (originally published September 25, 2017).
Sourish Sarkar and Jaideep Chowdhury, (2017), "The financial impact of retail store closure announcements," International Journal of Physical Distribution & Logistics Management, July 2017, Vol. 47, Issue: 6, 536-556.
Jason Fink and Jaideep Chowdhury, (2017), "How does CEO age affect firm risk?", Asia Pacific Journal of Financial Studies, June 2017, Vol 46,  381- 412.
Gorkham Sonaer and Jaideep Chowdhury, (2016), "Ex-dividend day abnormal returns for special dividends," Journal of Economics and Finance, September 2016, 40(4),  631-652. 
Dilip Shome, Raman Kumar and Jaideep Chowdhury, (2016),  "Investment cash flow sensitivity under changing information asymmetry," Journal of Banking and Finance,Volume 62, January 2016, 28-40.