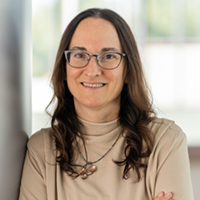 Education
Ph.D. in Economics, with Cognate in College Teaching, May 2007, University of New Hampshire,

M.A. in Economics, May 2002, University of New Hampshire

M.S. in Industrial Engineering, Spring 2001, Middle East Technical University, Turkey

B.S. in Economics, Spring 1997, Middle East Technical University, Turkey
Professional Interests
Macroeconomics

International Finance

International Trade

Economic Growth

Economic Development
Positions Held
Associate Professor, James Madison University - 2012 - present
Assistant Professor, James Madison University - 2006-2012
Key Publications
 "The Chain Version of Heckscher-Ohlin Correctly Predicts U.S. Trade Flows!" (supported by COB Summer Research Grant),International Economics/Elsevier, forthcoming, available online October 31, 2018.
"The Predictive Power of Survey-Based Exchange Rate Forecasts: Is There a Role for Dispersion?" (with Andre Neveu), Journal of Forecasting, 34(5), 337-353, 2015 (supported by COB Summer Research Grant).
 "A LISREL Model Exploring the Factors Contributing to Economic Growth", Economic Modelling, 29 (6), pp. 2362-2370, November 2012 (supported by COB Summer Research Grant).
"No Relief in Sight: Higher Unemployment at Every Age"(with Robert Horn, Philip Heap and Robert Jerome), Challenge, 54 (5),pp. 46-53, September - October2011.
"Age, Employment and Educational Reform: An Alternative View of Unemployment in Turkey" (with Robert Horn and Philip Heap), Ankara Universitesi Siyasal Bilgiler Fakultesi Dergisi, 66(4), 2011.
"Exchange Rates and Actual and Oral Official Intervention: A Survey on Findings, Issues and Policy Implications", Global Economy Journal, 10 (4), Article 3, 2010.
"The Chain Version of Comparative Advantage: An Empirical Investigation", (with Bruce Elmslie), Review of World Economics/Weltwirtschaftliches Archiv, 141 (3), pp. 404-421, October 2005.