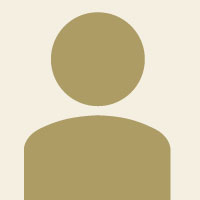 Education
Ph.D., University of Central Florida

M.B.A., University of Maryland

B.S., Salisbury State
Professional Interests
Capital Markets

Accounting Standard Setting

Financial Institutions
Professional Background
Academic Fellow, Securities and Exchange Commission, 2013-2014
Senior Policy Accountant, Office of the Comptroller of the Currency, 2006-2008 
Director, Accounting Policy, Freddie Mac, 2001-2003
Director, Loss Forecasting, Freddie Mac, 1999-2000
Senior Economist, Loss Forecasting, Freddie Mac, 1998-1999
Senior Risk Analyst, Mortgage Credit Policy, Freddie Mac, 1992-1995
Staff Accountant, Rowles & Company, CPAs, 1983-1984
Positions Held
Associate Professor (tenured), James Madison University, 2011-present     
Assistant Professor, James Madison University, 2003-2006 and 2008-2011
Professorial Lecturer (part-time), George Washington University, 2001-2003
Assistant Professor, American University, 1995-1998          
Current Courses Taught
Finance

Advanced Accounting
Grants
July 2013
Dr. Luis Betancourt (Associate Professor, Accounting) received $162,496 from the U.S. Securities and Exchange Commission to serve as a research resource to the commission in the area of conducting, evaluating and interpreting empirical, behavioral and analytical research in auditing and accounting.
Key Publications
 "ASU 2016-09 Adoption: Potential Impacts of Changes in Accounting for Employee Share-Based Payments," with N. Nichols and I. Scott, Tax Notes, August, 2016 
"The SEC's Proposed IFRS Roadmap: An Analysis of Comment Letters Using Content Analysis and Textual Software," with A. Adhikari and F. Shameri, Journal of International Accounting, Auditing and Taxation, Volume 23, Issue 2, pp. 98-108, 2014 
 "The Accounting for Joint Ventures Moves Closer to Convergence: Are Financial Statement Users Better Off?" with C. Baril, CPA Journal, February 2013. 
 "Accounting for Securitizations:  A Comparison of SFAS 140 and IASB 39," with A.Adhikari, Journal of International Financial Management and Accounting, Volume 19, Issue 1, Spring 2008 
"Mortgage Banking Activities and Mortgage Backed Securities," Bureau of National Affairs (BNA) Tax and Accounting Portfolio 5208, (Accounting Policy and Practice Series Monograph), with C. Johnson and S. Nowakowski, 2008 
"Valuing employee stock options under SFAS 123R using the Black–Scholes–Merton and lattice model approaches," with C. Baril and J. Briggs, Journal of Accounting Education, Volume 25, Issues 1-2, 2007 
"Statement 123 (R) - Handling the Tax Consequences of Expensing Stock Options," with N. Nichols, Journal of Accountancy, March 2006 
 "How to Excel at Option Valuation," with C. Baril and J. Briggs, Journal of Accountancy, December 2005 
"Using Markov Chains to Estimate Losses From a Portfolio of Mortgages," The Review of Quantitative Finance and Accounting, Volume 12, Number 3, May, 1999