Pope, Finney, and Bare Publish Program Theory Article
Pope, Finney, and Bare Publish Much-Needed Article on the Importance of Program Theory for Student Affairs Programming and Assessment
---
SUMMARY: In this important article, the authors emphasize the importance of articulating why/how a program should work (i.e. program theory) prior to engaging in outcomes assessment. The authors then lay out a four-step process for building intentional programs based on theory and research, using a hypothetical alcohol intervention program as an example.
---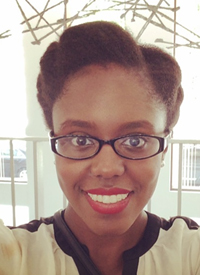 Andrea M. Pope, M.Ed.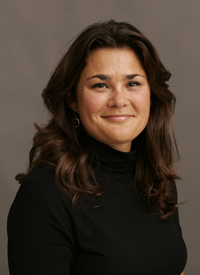 Sara J. Finney, Ph.D.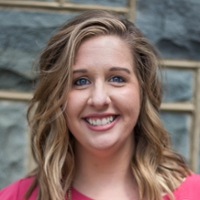 Aaren K. Bare, M.Ed.
Abstract
Despite persistent calls by professional organizations and leaders in the field for theory-based programs, it is often difficult for student affairs professionals to articulate why and how their programs should work (i.e., program theory). This lack of program theory influences professionals' ability to use assessment results for program improvement. We, therefore, address two barriers to the articulation of program theory: knowledge of relevant theory and the ability to apply theory to practice. For the latter, we provide a four-step process to assist professionals in developing theory-based programs and assessing their effectiveness. To increase efficiency in assessment practice, we recommend program theory be well-articulated before outcomes assessment data are collected. Importantly, the articulation of program theory should facilitate the realization of the ultimate goal of outcomes assessment: learning improvement.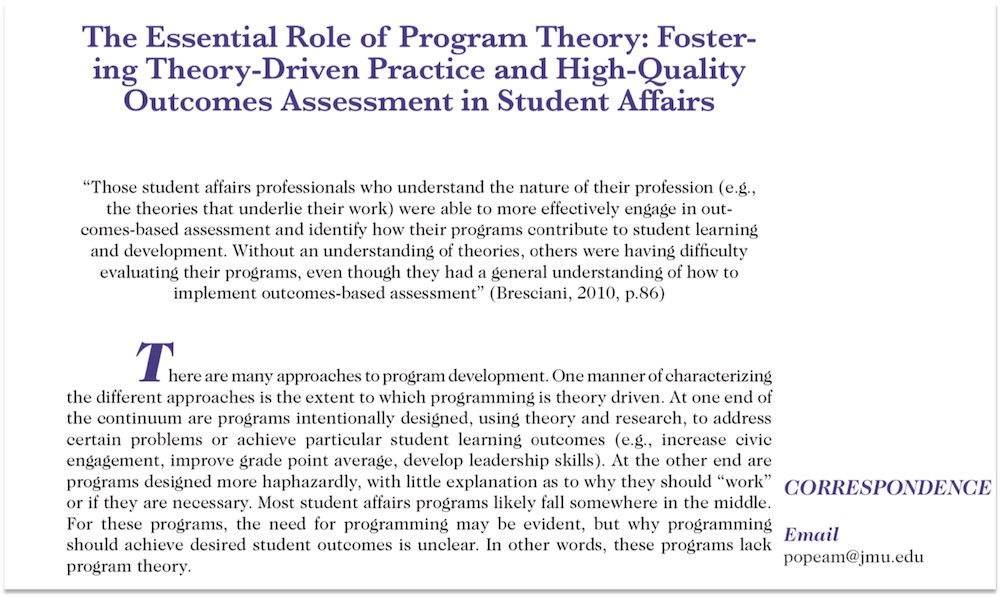 Pope, A., Finney, S.J., & Bare, A. (2019). The essential role of program theory: Fostering theory-driven practice and high-quality outcomes assessment in student affairs. Research & Practice in Assessment, 14, 5–17.