JMU Arts: Mission and Goals
January 11, 2020
Mission
The College of Visual and Performing Arts is founded on the belief that artistic expression reveals the essential nature and diversity of human experience. Embracing traditional practices as well as contemporary approaches and technologies, the College provides a stimulating environment in which students create, perform, interpret, research, teach and think critically about the arts. The College actively supports creative and scholarly endeavors, collaboration between faculty and students, and interdisciplinary exchange. We are committed to making the arts an integral part of the life of the university and advancing their visibility, accessibility and understanding throughout the region and the world.
Goals
The programs in the College are committed to achieving the following common objectives:
To prepare students to be articulate, effective and inspiring performers, educators, creators, scholars and professionals in the arts;
To attain recognition and leadership in the arts at the regional, national and global levels;
To enhance, develop and sustain undergraduate and graduate programs of distinction;
To support cultural, aesthetic and intellectual diversity, and to foster interdisciplinary exchange;
To offer students instruction and learning experiences that incorporate the latest technology, research and practices;
To engage the surrounding community as an active partner in promoting and experiencing the arts.
College of Visual and Performing Arts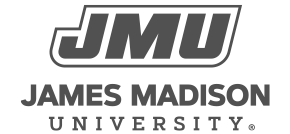 800 South Main Street
Harrisonburg, VA 22807
Contact Us