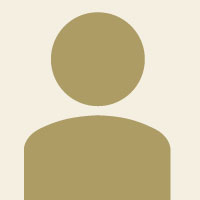 Amelia F. Underwood is a 1987 graduate of the United States Military Academy where she studied Environmental Sciences and graduated with her Bachelors (BS) degree and a commission as a Second Lieutenant in the Army. Amelia earned her Master of Arts degree in U.S. History from James Madison University in 2013; her academic interests include 20th century gender and social and military history, and her master's thesis examined the first decade of gender integration at the United States Air Force Academy. Amelia served on active in the United States Army as a Field Artillery Officer assigned to nuclear capable Lance Missile battalions. After leaving active duty military service, Amelia worked as an engineer for the industrial lubricants division of Mobil Oil Corporation.
Since 2010, Amelia has served an Adjunct Professor in the Department of Military Science (Army ROTC) and in the JMU Honors College. Amelia teaches courses on Leadership, American Military History, and a new course entitled, American Women at War, which examines the experiences and contributions of women in the U.S. during times of war to include the American Revolution, the U.S. Civil War, World War I and II, Korea, Vietnam and the Persian Gulf War(s). Included in the scope of this course is an examination of how women in military service are an instrument for societal change in America, specifically in promoting the cause of women's rights and racial equality. This course offers hands-on experience that is not often afforded to college students. By working in the Army Women's Museum located in Ft. Lee, Virginia, students learn archival procedures of cataloging, sorting, preservation and handling primary source materials pertaining to women's service in World War I and World War II. Students then create a product that brings to life the previously unheard stories of American women who served during World War I and II. In the fall of 2015, Amelia introduced a new course entitled Gender and Leadership in which students examine interdisciplinary research concerning gender and leadership, as well as explore the unique challenges, constraints, and opportunities that face men and women today as they ascend to leadership positions in organizations.
 In June of 2013, Amelia accepted the position of Director of Leadership Development and Academic Affairs at the Virginia Women's Institute for Leadership (VWIL), a collegiate level leader development program for women, and the nation's only all-female Corps of Cadets. At VWIL, Amelia's primary duties include developing and implementing leadership and character training for the cadets. Amelia also serves as the primary instructor for the VWIL Wilderness Adventure Program and the VWIL Leadership Challenge Program, which are designed to develop young leaders in the areas of self-confidence, teamwork, and initiative. 
While no longer on active duty, Amelia remains very involved and passionate about issues concerning women in the military. Amelia serves as a mentor and role model for the female Army ROTC cadets.  She is the founder and chair of the JMU Women's Military Forum and she serves on the JMU President's Task Force for Veteran's Affairs. Amelia also hosts quarterly campus wide events at JMU such as, Called to Duty: Experiences of American Women in Combat Panel Discussion, which showcase the contributions of American women in the military. Amelia actively seeks out opportunities to encourage and empower women to become effective and successful leaders in all areas of their lives.
MSCI 150 – American Military History
MSCI 350  - American Women at War