UREC-Fest (1787 Orientation)
Thursday, August 23, 2018, 9:00pm - Midnight
Each year, UREC hosts a welcome event for new students (first year and new transfer students) during JMU 1787 Orientation. Explore the most visited building on campus before classes begin! Join in the fun by swimming and playing in the pools, climbing in the Adventure Center, playing a pick-up sport, or trying a group exercise class. This year, see The World's Leading Mindreader, Banachek, for a 45 minute show in Sports Forum 2 at 10pm. Food, music and giveaways will be available! If you plan to work out or swim, please wear appropriate attire. Your JACard is your admission ticket.
2018 Activities:
Climb on both of our rock walls and boulder in the Adventure Center. 
Try the inflatable obstacle course, log rolling, pool volleyball, and pool basketball in one of our two pools.
Grab something to eat in the Demonstration Kitchen or West Courtyard. 
Learn about Intramural Sports and compete in the three point contest, soccer darts, or inflatable obstacle course in MAC 3.
Try a shortened barre, cardio dance party, yoga, small group training, TRX, or cycle in one of the group exercise studios. 
Work out in the Fitness Center or on the Cardio Deck. Remember to dress in appropriate athletic clothing and footwear in order to work out.
Check out The World's Leading Mindreader, Banachek, in Sports Forum 2.
Play pick-up sports including volleyball, big pink volleyball, basketball in MAC 1 and 2, pickleball and badminton in Sports Forum 1, table tennis, racquetball, and wallyball in the Racquetball Courts. 
Play lawn games such as corn hole, ladder golf and spike ball in the West Courtyard
And so much more!! 

Full list of UREC Fest Activities by Level:
Level 1

Demonstration Kitchen - cooking demonstrations and food samples
Aquatics Center - log rolling, pool volleyball, basketball, obstacle course, SUPs
West Courtyard - free food and lawn games (access through Aquatics Center tonight only)
Adventure Center - bouldering, climbing, adventure trips info, TEAM, SBC Cycle Central
Racquetball Courts - squash, wallyball and racquetball
Atrium Climbing Wall - climbing
Equipment Center - equipment check-out, locker and towel services info

Level 2

Racquetball Courts - adventure equipment rental information, table tennis, racquetball
Wellness Center - personal training info, Cedar Stone Spa chair massages
Athletic Training Room - Sentara RMH Athletic Training and giveaways
Prompt Wall - UREC Bucket List wall - add an item to get a sticker
Sports Forum 1 - pickleball and badminton
Sports Forum 2 - the world's leading mindreader, Banachek will perform at 10pm
MAC 1 - big pink volleyball and informal volleyball
MAC 2 - informal basketball
MAC 3 - Intramural Sports & Sport Club info tables, soccer darts, 3 point contest, inflatables
Fitness Center - learn how to use a day-use locker and get an equipment orientation
Between MAC 1 and 2 - Marketing table with UREC giveaways

Level 3

(Up Atrium Stairwell)

Walking Track
Meditation Room

(Through UREC Crossroads and up second main stairwell)

Group Exercise Studios - Barre, Cardio Dance Party, Yoga, Small Group Training, TRX, Cycle
Fitness Center - Cardio Deck

Level 4

Running Track - track, rowers, and stretching area

Event Photos: 2017 / 2016 / 2015 / 2014 / 2013 / 2012 / 2011 / 2010 / 2009
Try Intramural Sports
Friday, August 24, 2018, 10:00am - Noon, UREC Turf

Drop in and play a few of the Intramural Sports offered at JMU and learn how to sign up! We will have mini-soccer, kickball, wiffleball, and flag football available!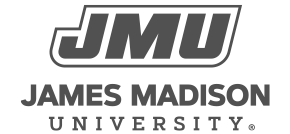 800 South Main Street
Harrisonburg, VA 22807
Contact Us