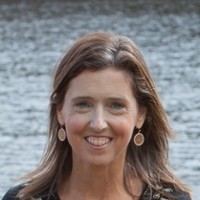 Kathleen Ferraiolo is originally from Connecticut and received her B.A. in political science magna cum laude from the College of the Holy Cross in Worcester, MA and her M.A. and Ph.D. in Government from the University of Virginia.  She teaches courses in American politics and public policy.  Dr. Ferraiolo is a member of Phi Beta Kappa, Pi Sigma Alpha, and Alpha Sigma Nu honor societies and she was the 2016 recipient of the James Madison University General Education Distinguished Teacher Award.
Her research agenda focuses on the politics of morality policy as well as the use of direct democracy as a policymaking institution in the American states. Current projects examine state legislators' approaches to framing abortion restrictions (with Gary Mucciaroni and Meghan Rubado); state lawmakers' responses to successful ballot initiatives; and tobacco control strategies by governmental and nongovernmental groups that are grounded in either denormalization or harm reduction.
Her work has been published in Policy Studies Journal, Politics & Policy, Polity, Publius: The Journal of Federalism, Policy & Internet, World Medical & Health Policy, The American Review of Politics, The Journal of Policy History, and Teachers College Record.
---
OFFICE: 2153 Miller Hall
PHONE: (540) 568-7369
FAX: (540) 568-8021
MAILING ADDRESS:
Department of Political Science
James Madison University
91 E Grace St., MSC 7705
Harrisonburg, VA 22807