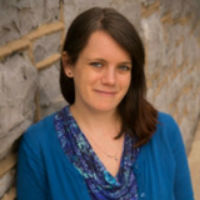 Department Chair
Kerry Crawford received her Ph.D. in Political Science from George Washington University in 2014. She also holds a B.A. in Political Science from St. Mary's College of Maryland (2007). Her teaching and research interests include international affairs, sexual violence in war, human security, international ethics, gender and politics, peacekeeping, and the gender gap in public opinion.
Dr. Crawford's first book, Wartime Sexual Violence: From Silence to Condemnation of a Weapon of War (2017, Georgetown University Press) examines the way in which advocacy groups and foreign policy decision-makers defined sexual violence as a weapon of war in order to gain broad domestic and international political support for efforts to prevent and mitigate sexual violence. In focusing on sexual violence as a weapon, advocates have persuaded the United Nations Security Council, the United States, and the United Kingdom (among other states and organizations) to condemn the use and occurrence of sexual violence in armed conflict. The image of sexual violence as a weapon, however, has implications for policymaking and effective recognition of survivors and perpetrators. Dr. Crawford received the International Studies Association's James N. Rosenau Postdoctoral Fellowship for the 2015-2016 academic year to assist with the completion of this book.
She co-authored a second book on human security with Dr. David Andersen-Rodgers (California State University- Sacramento). Human Security: Theory and Action (2018, Rowman & Littlefield) provides university students and practitioners a comprehensive overview of human security in armed conflict and peacetime in the twenty-first century.
Dr. Crawford has also published research on gender and peacekeeping (with Dr. James Lebovic and Dr. Julia Macdonald) and US public opinion on civilian casualties in the War on Terror (with Dr. Eric Lawrence and Dr. James Lebovic).  Her past work has been published in Journal of Global Security Studies, Perspectives on Politics, Gender and Development, Armed Forces & Society, and Air and Space Power Journal.
Dr. Crawford specializes in interview-based and documentary research and has conducted research in Washington, DC and New York. She is a member of the Missing Peace Young Scholars Network, a research network co-sponsored by the United States Institute of Peace, Women in International Security (WIIS), the Human Rights Center University of California-Berkeley, and Peace Research Institute Oslo (PRIO).
---
OFFICE: 2123 Miller Hall
PHONE:(540) 568-6952
MAILING ADDRESS:
Department of Political Science
James Madison University
91 E Grace St., MSC 7705
Harrisonburg, VA 22801