Cover Heishman: Associate Director - Case Management
I graduated from JMU in 2008 with a B.S. in Sports Management and was lucky enough to serve the campus as a Resident Adviser (RA) and Hall Director during undergrad. After graduating, I worked in professional golf for a year before returning to JMU in 2009 to be a Full-Time Hall Director in the Office of Residence Life. While working for ORL, I completed a Master of Education degree (2012) in College Student Personnel Administration (CSPA). I also served as an Area Director for seven years in ORL, working directly with RAs, Hall Directors, and overseeing four different areas of campus (Village, Hillside, Grace Street, and Skyline). Currently, I am a PhD student in the School of Strategic Leadership Studies at JMU and hope to pursue research on student development and institutional satisfaction.
As the Associate Director of Case Management, I am responsible for overseeing the case review process from beginning to end. I read all reports of alleged violations of policy from on and off campus, work with the administrative staff to begin the accountability process, meet one-on-one with students to conduct administrative case reviews, and review all completed cases to ensure fairness and consistency. I also directly and indirectly supervise the staff responsible for conducting Restorative Practices within the office as we work to provide meaningful outreach services for the university community. 
Every member of the JMU community has unbelievable potential to change the world, and the Office of Student Accountability and Restorative Practices is here to help our students be the best version of themselves. I am proud to call myself a member of this community and will always call JMU home.
Office of Student Accountability and Restorative Practices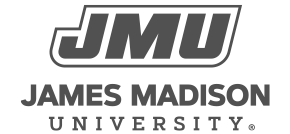 800 South Main Street
Harrisonburg, VA 22807
Contact Us