Jon-Mark Olivier: Assistant Director - Educational Programs
I was born and raised in South Africa, immigrating to the US in December of 2016. In 2007 I earned a B.A Social Science from Millsaps College in Jackson, Mississippi. I completed a B.Ed. at the University of South Africa in 2008 and a Master's of Social Science (Sociology) at the University of KwaZulu-Natal in 2011.
Since October 2017 I have had the pleasure of overseeing the Civic Learning and Substance Education programs provided by the Office of Student Accountability and Restorative Practices. Additionally, I coordinate the training of student staff for the office and serve as a case administrator and advisor.  I intend on engaging the idea of "training for citizenship in higher education institutions" in my PhD studies. I'm excited by the opportunities to learn and act in this area as a part of the OSARP and JMU teams.
Office of Student Accountability and Restorative Practices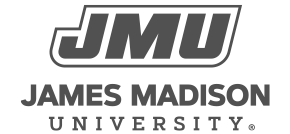 800 South Main Street
Harrisonburg, VA 22807
Contact Us