December 2, 2019
The Orientation Office provides a variety of opportunities for current students to serve JMU through assisting first-year and transfer students in their transition to campus. Peer connection is a powerful means to show an authentic and dynamic view of the JMU community. Student staff contributions give life to the Orientation programs and leave impressions on incoming students, guests, and one another that last a lifetime. 
As a member of the Orientation team, you will learn, develop and grow in unexpected ways. You will experience personal growth, learn more about JMU academic, business, and student life resources, enhance relationships with faculty and staff, facilitate peer discussions, and create memorable experiences. Through Orientation, your opportunities are endless. The choice is yours – apply for one of the many positions available on the O-Team.
Student Staff Positions:
Transfer Orientation Peer Adviser (TOPA): Apply now! Applications are due Jan. 16.
Orientation Operations Assistant (OOA): Applications will go live in January.
First yeaR Orientation Guide (FROG): Applications will go live in February.
Marketing Assistant: Applications will go live in March.
Orientation Peer Adviser (OPA): No longer accepting applications.
Office Assistant (OA): No longer accepting applications.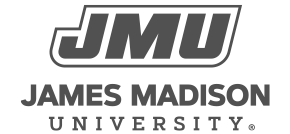 800 South Main Street
Harrisonburg, VA 22807
Contact Us