Senior social work major from Springfield, VA
How did you know JMU was right for you?
I knew that JMU was right for me because the day before my own Summer Springboard, I was walking around campus with my parents and I spotted the Quad Cats sitting in front of Miller Hall. I love cats, and I knew I would miss my cat from home, but just knowing that I could see cats around my campus, I knew that I was in the right place.
Favorite dessert: Chocolate chip cookies with extra chocolate chips
$currentPage.getStructuredDataNode('template').textValue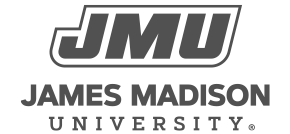 800 South Main Street
Harrisonburg, VA 22807
Contact Us