December 1, 2020
COVID-19 UPDATE
Notetaking Accommodations in Online Courses
We hope that you are remaining safe and healthy during this time.
Please review the following faculty and recipient guides for specific updates regarding notetaking accommodations in online courses. We are available to answer any questions or concerns that arise at notes@jmu.edu.
The notetaking accommodation is one of several accommodations that may be offered to a student with a disability. To be considered, students should complete registration process with our office. Please see Getting Started with ODS page for guided steps on how to register with our office.
If a student is already registered and thinks that the notetaking accommodation would help them be more successful in the classroom, the student may email the Front Desk Staff.  In the email, they should state their request and include an explanation for how the notetaking accommodation would support their disability or medical condition.  The request is then submitted for committee review and the student will receive notification if their request was granted or denied.
Notetaking is meant to supplement the student's own abilities and efforts in class.  It does not preclude their responsibility to attend class regularly, participate fully, and take notes to the best of their ability.
Under this program, registered students may be eligible to receive:
Instructor slides and overheads

Supplemental notes written/typed by a peer volunteer

Use of a Smartpen
Students with a temporary impairment, such as a broken dominant hand, that prevents them from recording their own notes may also be eligible to receive note taking assistance. For more information, please visit the Temporary Impairments and Health Conditions page.
Office of Disability Services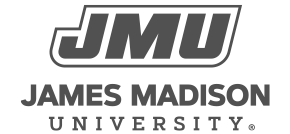 800 South Main Street
Harrisonburg, VA 22807
Contact Us