August 31, 2020
Fall 2020 COVID-19 Update for Students
Due to the challenges we are facing this semester, we are asking that faculty use Canvas as a means to allow students with note-taking accommodations to receive their notes.
This can either mean:
The instructor will provide all course materials (lectures, PowerPoints, recordings, etc.) on Canvas. This will omit the need for a note-taker as students can review, re-watch and look over the material at your own pace.


The instructor will find a note-taker and have them upload the notes onto Canvas for students to access or the instructor will send them to you directly.
As you know, students are expected to discuss their accommodations with their instructors as early in the semester as possible. Please meet with your professors to determine the best plan together.
We understand that this is a significant change from how the note taking process was run in previous semesters, but due to the challenges caused by COVID-19, we determined that this would be best and easiest for students and professors alike.
Office of Disability Services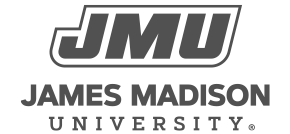 800 South Main Street
Harrisonburg, VA 22807
Contact Us