September 6, 2019
Throughout the exchange process, it is important to maintain anonymity between the volunteer and the student. Unless the volunteer chooses to share their name with the class, please respect the volunteer's desire to remain anonymous.  Do not share the notes with anyone unless you are instructed by our office or your professor to do so.  If you are unsatisfied with the quality of notes, please contact the Notetaking and Accommodations Assistant at notes@jmu.edu.
Online Exchange
The Volunteer Notetaker will email us an electronic file of their notes within 48 hours of the class.  Please review these instructions for retreiving your notes:
Notes will be sent directly to your @dukes.jmu.edu email account from notedrop@jmu.edu
Notes will be sent as attachments in the email message.
The subject of the email will read 'Class notes for [Course 123] are attached' (with the actual course name in place of Course 123).
Emails from notedrop@jmu.edu are automated, do not reply to emails from this account.
Do not share the notes with anyone unless instructed by the Office of Disability Services and/or your instructor.
Copies of these notes will be stored at ODS until one week after the last day of classes each semester. After that, the copies will be destroyed.
Carbonless Notebook Exchange
If the Volunteer Note Taker has chosen to record notes using a carbonless notebook, they will bring the copies from each class to the Office of Disability Services (ODS) no later than 48 hours following class. The Notetaking and Accommodations Assistant will scan and send the notes thru email.  Please review the instructions above for retreiving your notes.
Office of Disability Services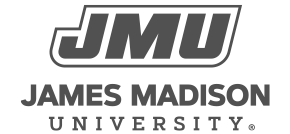 800 South Main Street
Harrisonburg, VA 22807
Contact Us