March 20, 2020
Throughout the exchange process, it is important to maintain anonymity between the volunteer and the student. Unless the volunteer chooses to share their name with the class, please respect the volunteer's desire to remain anonymous.  Do not share the notes with anyone unless you are instructed by our office or your professor to do so.  If you are unsatisfied with the quality of notes, please contact the Notetaking and Accommodations Assistant at notes@jmu.edu.
Online Exchange
Due to the recent pandemic and the change in the format of all University classes, the note-taking process will look different, as we have decided to use Canvas to fulfill all volunteer note-taker accommodation requests.
Please review these instructions for retrieving your notes:

Volunteers can submit their notes directly to the professor for sharing, who can decide whether they want to share the notes directly with the student or with the entire class.
The professor can share the notes with the intended student directly through Canvas, or through a restricted file in the course page.
It is up to the discretion of the professor and their students to determine the most effective way to share notes, which may vary between classes.
Carbonless Notebook Exchange
Since classes will be in an online format for the remainder of the Spring 2020 semester, we do not encourage the use of Carbonless notebooks for note-taking. It is recommended instead that students follow the guidelines noted above in order to send in their notes.
Office of Disability Services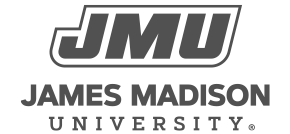 800 South Main Street
Harrisonburg, VA 22807
Contact Us