Getting Started with Accessible Media
September 9, 2020
When you use the Accessible Media and Technology (AcMe) program for the first time, ODS staff will schedule a one-time, intake meeting with an AcMe staff person. We'll explain the program and work with you to determine what tools will be most helpful.
After the initial meeting, you can submit future requests for some materials online:
Please contact the Accessible Media and Technology program directly to place requests for other materials, such as:
Articles (print or online), PowerPoints, library materials, etc.
Alternate formats like large print, Braille, accessible PDFs, etc.
Please note: Since you may require different formats for different courses, it may be helpful to meet with Accessible Media and Technology staff in person at the start of each semester. To make an appointment, please contact the Office of Disability Services main office at 540-568-6705 or disability-svcs@jmu.edu.
AcMe staff are available for consultations at any time during the school year. We know that every student's accessible media needs are different. Let us know what you need. We're here to help!
Office of Disability Services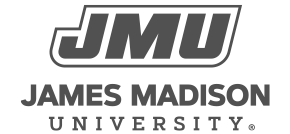 800 South Main Street
Harrisonburg, VA 22807
Contact Us