Volunteer Notetaker Guide
March 20, 2020
Throughout the exchange process, it is important to maintain anonymity between the volunteer and the student. Unless the student chooses to share their name with the class, please respect the student's desire to remain anonymous. It is the volunteer's reasonability to notify the Notetaking and Accommodation Assistant at least 12 hours in advance if the volunteer is unable to attend class.
Online Exchange
Due to University Classes taking on an online format for the remainder of the semester, our office has decided to use Canvas as our primary source of note exchanges. Please follow the guidelines below to upload your notes in Canvas:

Speak with your course instructor to determine the most effective way to share notes with them. Some options include sending notes through Canvas, through email, or uploading them directly to Canvas.
Once you have taken notes from a particular lecture, send the notes to your instructor within 48 hours of the lecture.
Please save note files as instructor last name – class number – dates the notes were taken (ex: Smith-HTH100-1/31.docx).
Do not share the notes with anyone unless instructed to do so with your professor.
If you need more information about uploading files to Canvas, you can find it here.
Carbonless Notebook Exchange
Since classes will be in an online format for the remainder of the Spring 2020 semester, we do not encourage the use of Carbonless notebooks for note-taking. It is recommended instead that students follow the guidelines noted above in order to send in their notes.
Office of Disability Services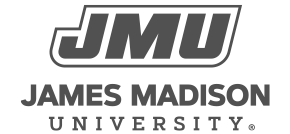 800 South Main Street
Harrisonburg, VA 22807
Contact Us