Faculty Guide for Note Taking Assistance
September 6, 2019
Faculty play an important role in implementing Note Taking Assistance. By working one-on-one with students seeking slides and overheads in advance of class, supporting the use of assistive technology in the classroom, and by assisting the Office of Disability Services (ODS) in locating volunteer note takers, faculty members help to create a more accessible learning community. These collaborative efforts help the ODS to better serve the students of James Madison University and are greatly appreciated.
When faculty are approached by students seeking slides and overheads in advance of class or indicating use of assistive technology, they should:
expect the student to provide a personal Access Plan, prepared by the ODS, outlining the accommodation.
communicate directly with the student to implement the accommodation.
contact the ODS if questions or concerns arise.
When faculty learn, via email from ODS, of a student's eligibility to receive note taking assistance through a volunteer note taker, they should:
go to the link to the NEW Volunteer Registration Web Form in the body of the email.
make a brief announcement in class, via email, or on Canvas about the need for a volunteer note taker. Do not reveal the name of the student eligible to receive the note taking assistance.
encourage students to consider serving as a volunteer note taker by sharing our new recruitment video.
Office of Disability Services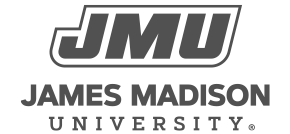 800 South Main Street
Harrisonburg, VA 22807
Contact Us