Faculty Guide for Note Taking Assistance
March 20, 2020
Due to university classes moving online for the rest of the semester, we appreciate faculty continuing to work with us to adjust student accommodations to align with online classes. Please keep open communication with both student volunteers and students with accommodations about the most effective way for notes to be shared. We ask that faculty assist by sending or posting notes that volunteers send so that students with accommodations can receive their notes in a timely manner.
There are two main options for faculty for note-sharing:
Option 1: Universal Design Approach (recommended)

Allowing the notes to be posted in the course either by the volunteer or the professor to be accessed by the entire class
This may also help students with and without disabilities during this transitional period who may find it more difficult to learn via online platforms.

Option 2: Sharing notes with individual students

Professors can share the notes only with individuals who have the approved accommodation for notes.
This can be accomplished by sending the notes directly to the student(s)
or
Create a restricted file in the course where only specific students have access

Shared notes can be dropped into restricted files for registered students to access at any time

The default restriction option is to make the file only available to students with the link. The file will be hidden to other students in Course Files.

Note: This hidden option only applies to Course Files; if you add this file to another area of Canvas, such as Assignments or Modules, all students can view the file.
Here is a link to Canvas instructions regarding restricted files.
Faculty play an important role in implementing Note Taking Assistance. By working one-on-one with students seeking slides and overheads in advance of class, supporting the use of assistive technology in the classroom, and by assisting the Office of Disability Services (ODS) in locating volunteer note takers, faculty members help to create a more accessible learning community. These collaborative efforts help the ODS to better serve the students of James Madison University and are greatly appreciated.
When faculty are approached by students seeking slides and overheads in advance of class or indicating use of assistive technology, they should:
expect the student to provide a personal Access Plan, prepared by the ODS, outlining the accommodation.
communicate directly with the student to implement the accommodation.
contact the ODS if questions or concerns arise.
When faculty learn, via email from ODS, of a student's eligibility to receive note taking assistance through a volunteer note taker, they should:
go to the link to the NEW Volunteer Registration Web Form in the body of the email.
make a brief announcement in class, via email, or on Canvas about the need for a volunteer note taker. Do not reveal the name of the student eligible to receive the note taking assistance.
encourage students to consider serving as a volunteer note taker by sharing our new recruitment video.
Office of Disability Services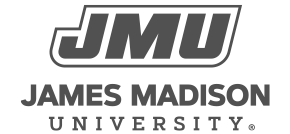 800 South Main Street
Harrisonburg, VA 22807
Contact Us