Welcome to the JMU Composition Department
At James Madison University, composers can pursue a four year Bachelor's Degree and a two year Master's Degree. Our program offers a wealth of performance opportunities for students' music, study with members of the composition faculty, and masterclasses or group lessons with prominent guest composers. Many of the opportunities offered by the department are detailed below.
Scholarships are available for promising undergraduate applicants, and Master's candidates can apply for a Graduate Teaching Assistantship that provides tuition remission and a stipend.
Curriculum Information:
Detailed information about the composition curriculum can be found in the School of Music Student Handbooks, including required courses, curricular requirements, and sample semester schedules:
Have Questions?
Feel free to write Dr. Haney or Dr. Guinivan with any questions you have about the composition program or application process.
JMU Composition Showcase
View the JMU Student Composer Showcase, featuring solo, chamber, and large ensemble performances by current JMU composition students and alumni.
Declaring the Composition Concentration
Please see this page for details about the formal declaration process for the composition concentration.
Note that while students may begin composition studies their first semester, the concentration is formally declared at the end of the student's first year of study.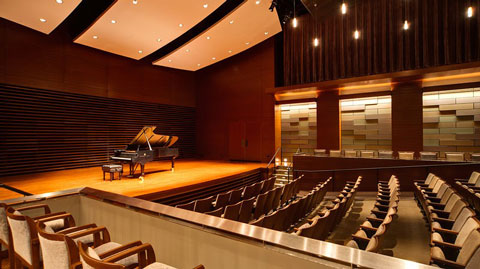 Chamber Ensemble Performance Opportunities
Composition department recitals are held once or twice each semester, giving composers regular opportunities to have their solo and chamber ensemble works performed in the beautiful Forbes Center for the Performing Arts. In their final year of study, composition majors present a recital of their music in the Forbes Center Recital Hall.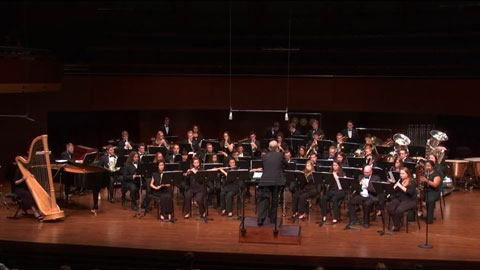 Large Ensemble Performance Opportunities
The JMU Composition Department is proud to offer annual departmental competitions for both Wind Ensemble and Choir. Both competitions are open to students studying composition at JMU, and the award is a performance by the JMU Wind Symphony or Madison Singers. Several recent performances of winning works can be heard at the links above and at the JMU Composition Showcase.
Undergradute composition majors also complete a one-year course in Instrumentation and Orchestration which culminates in a recorded reading session of original works with the JMU Symphony Orchestra.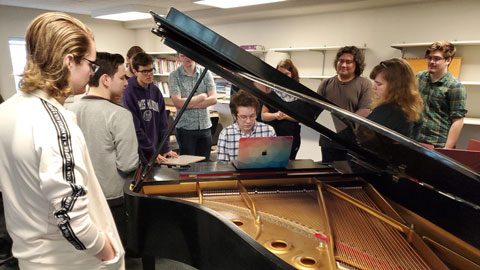 Composition Seminar
All composition majors attend a weekly seminar meeting where students and faculty listen to and discuss contemporary repertoire, complete and share composition exercises, and present finished works or works in progress with the studio.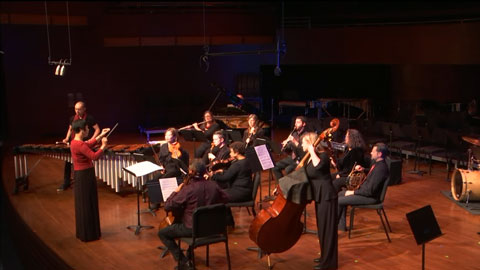 Contemporary Music Festival
JMU's annual Contemporary Music Festival is held each year in October and features three days of concerts featuring performances of contemporary music by faculty, students, and School of Music Ensembles. The festival typically brings a prominent guest composer to campus and often brings guest performers as well. The festival guest composer gives lectures and masterclasses to the composition studio. Recent guest composers have included Bright Sheng, Augusta Read Thomas, Libby Larsen, Roger Reynolds, and Stephen Hartke.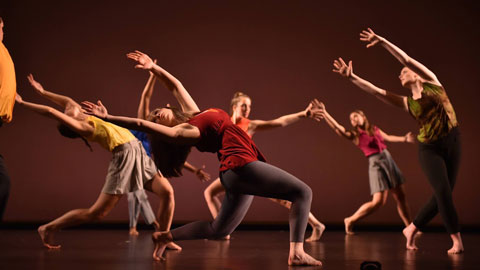 Collaborative Opportunities
Composers that wish to work with dancers, poets, or filmmakers can pursue extracurricular collaborative projects with students and faculty of the School of Theatre and Dance, the Creative Writing Program, and the School of Media Arts and Design. Composition Seminar periodically includes interdisciplinary projects or exercises that composition majors participate in.
Composition Club
JMU also has an extra curricular composition club for both composition majors and interested non-majors. The club meets biweekly. The club's activities for the 2019-2020 academic year included a 24-hour composing challenge pairing composers with performers and culminating in a public concert.