The JMU School of Music offers a variety of different programs for different interests! We have offerings for individuals looking for more musical opportunities, for school programs looking to expand their students' experiences, and offerings for the community to be involved in different ways, from learning music themselves to supporting our local music ensembles!
For Individuals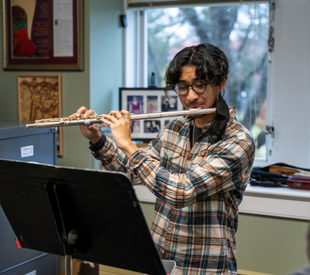 Saturday, April 9, 2022! This free one-day event is designed to help high school juniors (sophomores are also welcome) to gain knowledge about what it's like to audition for a university music department in a friendly and non-threatening environment. 
Learn more about the Junior Audition Clinic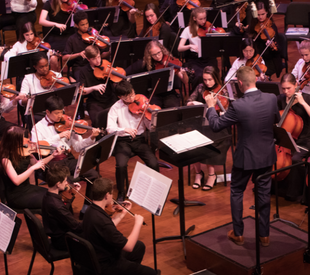 Spring String Thing 2022 is back in person! Join us May 27-29, 2022! This year will mark the 45th year for this highly popular program designed to provide enrichment for middle and high school students. 
Learn more about Spring String Thing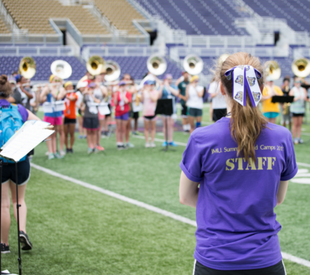 Your summer music experience begins here! You can be part of one of our 5 unique camps - July 5-9, 2022.
Learn more about Summer Band Camps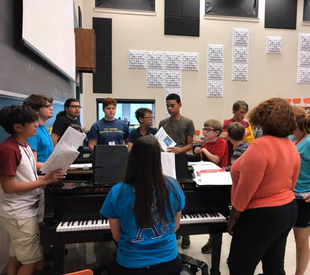 The JMU Vocal Arts Summer Camp is a celebration of choral singing, community, and lifelong friendship through music - coming July 25-29, 2023!
Learn more about Vocal Arts Camp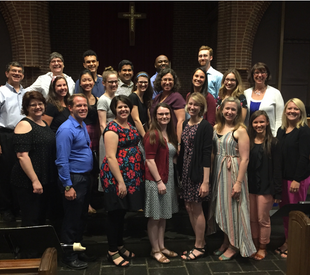 James Madison University is proud to offer Kodály Teacher Training (Levels I, II, & III) here on our campus. It is endorsed by the Organization of American Kodály Educators and is held during the summer, when those actively teaching in the field can join us. 
The JMU Kodály Teacher Training will take place July 17-29, 2022.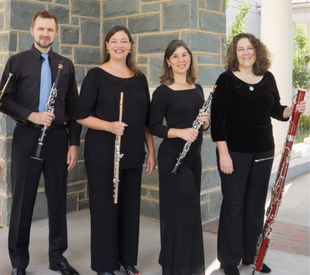 This event is a fun and informative day of flute, oboe, clarinet, and bassoon activities. Some of our day will be instrument-specific, some will be combined woodwind activities. The event is geared towards players of all ages (middle school, high school, and beyond), teachers, band directors, and aficionados! Woodwind Fest is currently in the planning stages for the next event, please check back for more information. 
Learn more about Woodwind Fest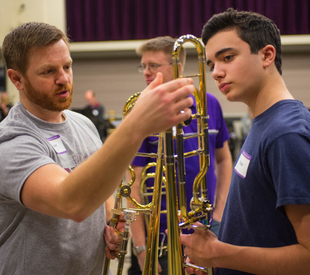 Tromblow'in is an annual trombone festival that gives trombonists of all ages and abilities a day of workshops, concerts, and clinics with professionals from around the state and country. Tromblow'in 2022 has been postponed. Please check back for more information.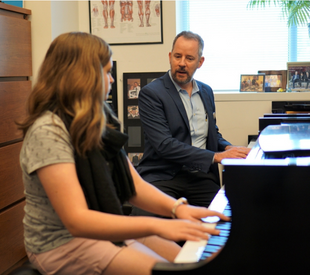 JMU Piano Day includes mini masterclasses with internationally-known piano faculty, workshop sessions, and a performance opportunity in the Forbes Center for the Performing Arts Recital Hall! 2022 Piano Day has been postponed. Please check back for more information.
The JMU Flute Club and the School of Music host Flute Fling every two years in the Spring. This event is a fun and informative day of flute activities presented and sponsored by the students of the JMU Flute Club and geared towards flutists of all ages, teachers, band directors, and flute aficionados! JMU Flute Fling is currently on hiatus. Please check back for more information. 
For School Programs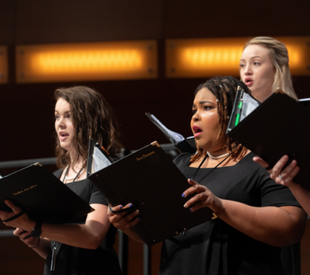 The JMU ChoralFest is held in September, when over 200 singers of high school and college levels rehearse together on the Forbes Center Concert Hall stage for two days, culminating in a final festival performance. During the weekend, visiting high school students rehearse alongside members of the JMU Chorale. They will have the opportunity to interact with college students from different majors & backgrounds, experience matrix sessions for vocal technique, receive information and ask questions pertaining to collegiate music study, and explore the JMU campus.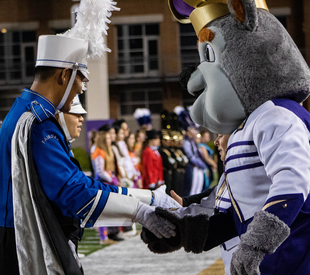 The annual JMU Parade of Champions is a marching band competition featuring over 45 bands from Virginia and beyond! The 2022 Parade of Champions date will be announced soon. Please check back for more information. 
Learn more about Parade of Champions
Saturday, April 2, 2022! The JMU George West Jazz Festival is a non-competitive festival in which schools have the option of performing for a rating or for comments only. Schools have the opportunity to perform in the Forbes Center Concert Hall with complete stage crew and professional sound reinforcement, will receive a professionally mixed CD (or online recording via dropbox) of your band's peroformance and recorded comments by two clinicians, as well as an in-depth private post-performance clinic. All ages and ability levels are welcome; both combos and big bands are eligible to perform.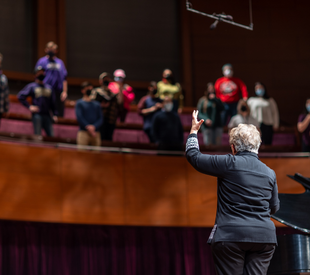 The JMU High School Choral Invitational is a one-day 'side-by-side' choral festival co-sponsored by the JMU American Choral Directors Association and the University Choruses. This event centers on range specific ensembles (SSAA and TTBB - 3 pieces per ensemble), with an SATB finale. The day includes matrix sessions, question and answer periods, the opportunity to visit the JMU campus and perform in the renowned Forbes Center for the Performing Arts, as well as meet and share with collegiate choral singers. The 2022 HSCI has been postponed. Please check back for more information. 
For the Community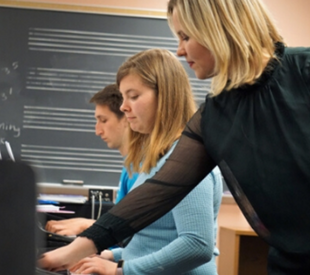 Summer 2022 Registration is open! Session 1 classes start on May 27th. Deadline to register is June 2nd. Session 2 classes start on July 22th. Deadline to register is July 25th. The JMU School of Music offers offers recreational music classes on piano and guitar to JMU faculty and staff and adults in the local community. During fall and spring semesters, our themed classes meet for an hour once a week for 10 weeks. In the summertime, there are shorter programs offered depending on interest. Designed for beginners and developing learners, Music Academy classes are tailored for participants to make music in a fun, no-pressure environment!
Sponsored by the College of Visual and Performing Arts and the School of Music at James Madison University, the annual Concerts on the Lawn series is a free experience where all are invited to bring a lawn chair, a blanket, or some food to the Duke Lawn to enjoy music by a variety of community music ensembles on select Sundays each summer. 
The 2022 Concerts on the Lawn schedule is as follows:
5/15, 6pm - The Harrisonburg-Rockingham Concert Band (rain date - 5/21)
5/22, 6pm - Just Jazzin' (rain date - 6/4)
6/5, 6pm - Massanutten Brass Band (rain date - 6/11)
6/12, 6pm - Sentimental Journey (rain date - 7/2)