Summer 2023 registration is now open! See purple button below to register.
---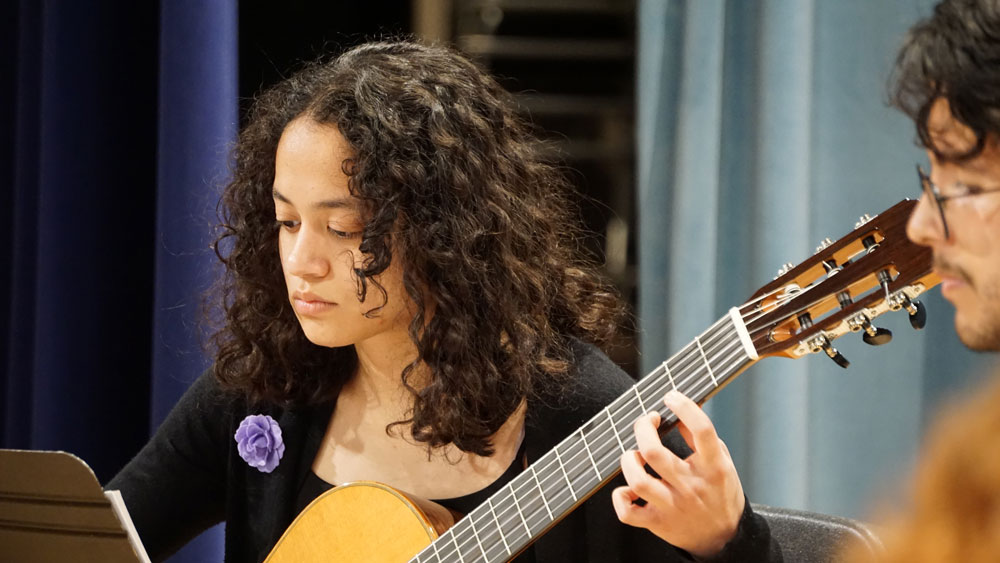 Designed for beginners and developing learners, Music Academy classes are tailored for adults to make music in a fun, no-pressure environment!
We currently offer group classes on guitar, piano, and voice!
These recreational music classes meet on JMU campus and are open to JMU faculty, staff, students, and adults of the local community. 
Classes are offered in full sessions or half sessions depending on theme or instrument. For more details, read below. 
Registration Deadlines:
Piano Full & 1st Half Registration Deadline: June 2, 2023
Piano 2nd Half Registration Deadline: July 7, 2023
Voice Classes: July 14, 2023
Beginner Vocal Class
Meeting times: 
»Beginner Class: Mondays, 4:30-5:30pm ($125.00 registration fee*)
»Intermediate Class: Mondays, 6:00-7:00pm ($125.00 registration fee*)
Classes will meet for 5 weeks for Summer 2023: July 10, July 17, July 24, July 31, and August 7
Registration deadline is July 14, 2023
*$3.00 processing fee
---
Songs of Elvis
Instructor: Denise Schulz
Beginner class details: Everyone can sing! Would you like to improve your singing voice in a fun and safe environment? This Beginning Level Group Singing Class will concentrate on some of the basic lessons of singing (respiration, phonation, articulation, and resonance) and how these make up the whole of each person's individual sound. Using easy vocal exercises, commonly known songs, and some suitable Elvis songs suggested by the participants, we will feature learning in a positive environment while highlighting good vocal practices and better breathing.
Intermediate class details: Would you like to improve your singing ability and have fun? This Intermediate Group Singing Class will emphasize not only the basics of singing (respiration, phonation, articulation, and resonance) but also some next-level techniques, such as singing dynamics, increasing your vocal range, vocal register balance, and vibrato. Along with vocal exercises and familiar folk songs, participants will suggest songs for the class to sing together. 
Recent Testimonials:
"The class was an enjoyable experience. I learned techniques that really helped me to sing better. Denise is a patient and knowledgeable instructor!" - Cheryl B.
"I liked everything about the vocal class. We learned techniques to improve the quality of our singing voices. Loved the songs selected, loved having the handouts, loved singing in unison and in rounds in class. Denise, the teacher, was knowledgeable, personable, and approachable. I was surprised to learn that I am a second soprano... never knew! Great investment in my time and money! Thank you for the fun class!" - Molly M., Fall 2022 vocal participant
"This class was an excellent intro to the voice as an instrument and it was fun singing with a group! Looking forward to more!" - Terri M., Fall 2022 vocal participant
Multi-Level Piano Class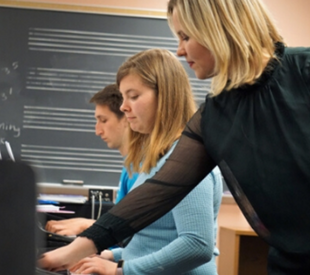 Meeting time: Fridays - 12:30pm-1:30pm
Summer Session #1 (5 weeks): May 26, June 2, June 9, June 16, June 23
Summer Session #2 (5 weeks): June 30, July 7, July 15, July 21, July 28
Half/Full Registration available.
Full Registration (10 weeks): $250.00*
Half Registration (5 weeks): $125.00*
1st half & full class registration deadline is June 2, 2023. 2nd half registration deadline is July 7, 2023.
*$3.00 processing fee
---
Instructor: Natalie Doughty
Class details: Open to anyone of any level! We will explore basic musical concepts, playing as a group, and improvisation and chording. 
Recent Testimonial:
"The class was a great refresher on piano skills and a new experience to play in a group setting. Natalie's enthusiasm was contagious and she was very good at adapting the music to all levels." - Dorothy D.
Guitar
Music Academy Guitar Classes will not be offered during the summer. Please check back for information regarding Fall 2023 classes!
---
Instructor: Ben Scott
Class details: Guitar classes will go over important skills on the guitar including correct strumming, picking, chord shapes, and wil incorporate multiple songs from different genres. People of all skill levels are welcome! Participants are welcome to bring their own guitar or we have guitars on site for those who don't have their own. Guitars can also be rented from The Tuning Fork or Tiller Strings in Harrisonburg, VA. 
Recent Testimonial:
"The Music Academy guitar class met my expectations in being very beginner friendly. We learned the basics of guitar and different chords and received several different songs to practice. I had a really great time and loved the group atmosphere! The instructor, Ben, was great at communicating different things from guitar basics to music theory and encouraged us to ask questions. He was very knowledgeable, personable, and approachable! He made sure we were not discouraged if something was particularly challenging and taught us a lot about different aspects of playing guitar. Learning to play an instrument is challenging, but Ben was very encouraging and answered our questions well. I look forward to practicing and improving my skills and am very grateful that I got this experience within JMU's Music Academy! I would definitely recommend this class to other people who want to start learning how to play guitar." - Lilly M., Fall 2022 guitar participant
View this post on Instagram