Marching Royal Dukes Schedule
July 24, 2019
REHEARSAL SCHEDULE
The Marching Royal Dukes is a class at JMU and members earn 2 credits each semester of participation. The band rehearses Monday-Friday 6:00-7:30pm at Bridgeforth Stadium. Monday rehearsals are reserved for sectionals, and Friday rehearsals are only held during game weeks or when a weekend performance is scheduled. On gamedays, the band will have a morning rehearsal prior to their pregame report time, performance, and parade to the stadium. In addition to performing at all home football games, the band will travel with the Dukes to select away games and perform at local/regional high school exhibition and community events.
CLASS:
MUAP 237: Marching Band Section 0001 (winds/percussion/guard only)
MUAP 237: Marching Band Section 0002 (Dukettes only)
MUAP 537: Marching Band Section 0001 (graduate students only)
2019 MRD PRE-SEASON CAMP SCHEDULE
The Marching Royal Dukes will return to campus Sunday, August 19-Saturday August 24 for their Pre-Season Camp.
BASIC CAMP SCHEDULE
SUNDAY
10:00am - 3:00pm    Registration @ JMU Bookstore
12:00pm - 2:45pm    Residence Hall Check-In (for members living on-campus)
3:30pm   OPENING MEETING @ Wilson Hall
5:00pm    Dinner
6:30pm    First rehearsals @ Stadium
MONDAY-FRIDAY
8:30am      Morning rehearsals
11:30am    Lunch
1:00pm      Afternoon rehearsals
4:30pm      Dinner
6:00pm      Evening rehearsals
SATURDAY
10:00am    Brunch
12:00pm    Final Camp Rehearsal
3:00pm      Program meeting
CLICK HERE to view the 2019 JMU Football Schedule @ JMUSports.com.
2019 MRD Season Schedule
Marching Royal Dukes
Music Building
MSC 7301
880 S. Main
Room Room 214
Harrisonburg, Virginia 22807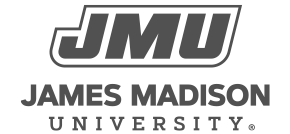 800 South Main Street
Harrisonburg, VA 22807
Contact Us