August 27, 2020
Welcome to the Eta Omicron Chapter of Kappa Kappa Psi at James Madison University. Founded on the campus of Oklahoma State University on November 27, 1919, Kappa Kappa Psi is a guiding light with which band students can grow, learn, and develop themselves and their band programs. Kappa Kappa Psi is an organization of opportunity and quality, brimming with historic, well-developed leadership and membership programming that students use to become great leaders, better band members and better adapted young adults prepared for what lies ahead of them.
Kappa Kappa Psi operates primarily as a student service and leadership recognition society whose chief aim is to assist the Director of Bands in developing the leadership and enthusiasm that is required of his/her band. Our goals are to provide the band not only with organized and concentrated service activities, but to give our membership valid and wholesome experiences in organization, leadership and social contacts. The honorary nature of membership is based on our premise that "it is an honor to be selected to serve" this band, its department of music, its sponsoring institution, and the cause of band music in the nation's colleges and universities.
In the fall of 1979, fourteen members of the James Madison University Marching Royal Dukes began a journey of devotion and loyalty to Kappa Kappa Psi. After receiving approval from the university and completing all the tasks involved with colonization, the colony's initiation and installation occurred on November 9, 1980, in Athony-Seeger Hall on the JMU campus.
Our Page: https://jmukkpsi.wixsite.com/jmukkpsi
National Page: http://www.kkpsi.org/
Contact: jmukkpsi@gmail.com
Social Media Links:
Kappa Kappa Psi is officially endorsed and recognized by James Madison University and the Marching Royal Dukes.
Marching Royal Dukes
Music Building
MSC 7301
880 S. Main
Room Room 214
Harrisonburg, Virginia 22807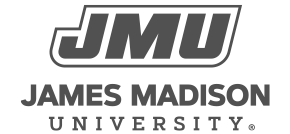 800 South Main Street
Harrisonburg, VA 22807
Contact Us