Human Resources: Frequently Asked Questions - Community Resources
August 8, 2019
Community Resources
---
What does Community Resources offer?
The program is designed to decrease the stress of relocating by having basic useful knowledge available for prospective or new employees. We are available to answer questions, provide information and offer referrals to campus and community contacts on a variety of areas including:
Housing

Real estate

Child care services

Local schools

Area maps

Local and nature attractions

Local dining

Sports and recreation

Downtown information
How can I learn about life on campus and around town?
There are many people, resources, and services available to assist and support you as you settle in and make your unique contribution to JMU and your new community. The Office of Human Resources has access to a number of community and campus resources. Personalized assistance and folders of community resource materials are available and can be obtained by contacting the Recruitment Specialist, Alicia Proctor, proctoan@jmu.edu, 540-568-7203.
Where do I find information about events taking place in the community?
A wide variety of events take place right here at JMU. You can check out our main events calendar at www.jmu.edu/events/. Performing arts events at JMU are listed at www.jmu.edu/forbescenter and information about sporting events can be found at www.jmusports.com. Also, The Harrisonburg Visitor's Center, located at 212 South Main Street and the Harrisonburg Rockingham Chamber of Commerce at 800 Country Club Road are excellent resources to utilize. They have information on downtown events, children's activities, family fun, and outdoor adventures.
I may require a resource that is not listed, what do I do?
Alicia Proctor, Recruitment Specialist, will be happy to assess and respond to your specific request. Alicia can be reached at proctoan@jmu.edu, 540-568-7203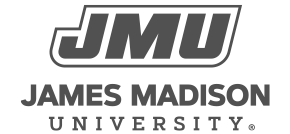 800 South Main Street
Harrisonburg, VA 22807
Contact Us