June 3, 2021
The Dual Career and Community Resources Program offers dual career services to help jumpstart a new employee's spouse/partner's local job search. Consultation and support are offered by Danielle Brooks Ritchie, Recruitment Specialist, in the Office of Human Resources. Available services include:
General information on employment in the region
Referrals to job networking and career development resources
Job search guidance, resource and contact information on employment opportunities at local/regional employers
Assistance with resume and interview preparation
Guidance in applying for positions at JMU and navigating the JobLink website in accordance with JMU hiring policies and procedures
While the program provides invaluable support in job search efforts, the university cannot guarantee job placement for family members. The success and duration of a job search will depend upon several factors including: economic factors, the candidate's background, the time and methods dedicated to the search, and the type of position sought.
Eligibility
Program services are available to the families of prospective employees in the final stages of the recruiting process or recently hired full-time faculty or staff members relocating to the area.  Dual career services are provided to the spouse/partner for a period of up to one year from the employee's date of hire at the university or when they secure employment, whichever comes first.  Please complete the Dual Career Services Intake Form to request services.
Questions
You will find many of the answers to your questions on our Frequently Asked Questions page.
Resources
Check out our Dual Career Services Resources listing relevant to dual career transitions and employment in our area.
Contact
If you have questions, please contact Danielle Brooks Ritchie at brook3de@jmu.edu or 540-568-7203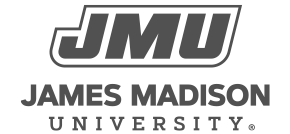 800 South Main Street
Harrisonburg, VA 22807
Contact Us