Cell Phone and Internet Stipend Program
James Madison University offers a taxable stipend program for employees, who in the course of carrying out job responsibilities, require wireless phone and/or Internet access.
This stipend program is designed to compensate employees for the business use portion only of wireless phone and/or Internet access. The university does not pay for additional services for Apple iPads™. (The only exception is if an individual does not have a cell phone stipend and they own an Apple iPad™. With Vice Presidential approval, a stipend may be granted).
Pre-determined criteria, stipend amounts, as well as several levels of compensation are designated on the Supervisor Worksheet and Employee Agreement. 
Stipend Program For New Participants
Secondary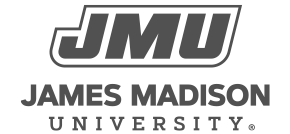 800 South Main Street
Harrisonburg, VA 22807
Contact Us