May 7, 2021
An affiliate is any individual who has a formal affiliation with the university, and receives some services from the university, but is not a student or employee of the university, and receives no remuneration from the university. (Formal affiliation means that a necessary relationship exists between the university and the individual to provide a service of value to the university.)
The following are examples of affiliates at JMU:
Affiliate Coach
Campus Minister
Contractor Affiliate (Aramark, Follett, etc.)
Disability Access Affiliate
Emeritus Faculty and Staff
Health Services Affiliate
Institution-related Foundation Affiliate
International Programs Faculty
IT Affiliate
Military Science Affiliate
President's Office Affiliate
Short-term Affiliate
Sponsored Program Affiliate
State Auditors
Student Organization Affiliate
Teacher in Residence
UREC Affiliate
Visiting Professor
Sponsoring departments must complete an Affiliate Service Request Form for all individuals who meet the definition of an affiliate given above. The printed signed form may be audited at any time for appropriate signatures. The printed forms are retained in the department files. The form is also electronically submitted to Payroll Services to be entered in to the Human Resource Management System (HRMS). Please allow a minimum of seven days for affiliate status to be granted.
In accordance with Policy 1337-Affiliates, each individual being considered for affiliate status who associates directly with minors and/or who is granted access to highly confidential data; including but not limited to social security numbers, credit cards and bank account information is required to have a criminal background check. Sponsoring departments indicate the need for a background check when completing the Affiliate Service Request form. Approval for affiliate status is contingent on the results of the criminal background check.
Affiliates are required to abide by university policy and they have no reasonable expectation of continuation of affiliate status.
View Instructions | Complete Form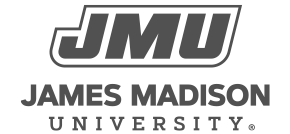 800 South Main Street
Harrisonburg, VA 22807
Contact Us