What You Need to Get Your JACard
January 4, 2022
JACard (James Madison University Access Card) may be obtained at Card Services located on the Second Floor of the Student Success Center. Our office hours are 8:00 am to 5:00 pm Monday through Friday.
You will need to bring an official ID such as a driver's license, military ID, passport, etc. in order to have your card made. You must be a current registered student, employee, or affiliate of the university in order to obtain a card. You may call us in advance at (540)568-6446 to verify you are in our system.
Lost or damaged JACards cost $20.00. Card Services determines charges for damaged cards.
For MobileID users: Please note that there is a $20.00 fee to re-authorize a new device prior to 30 days, effective July 1, 2018.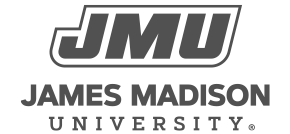 800 South Main Street
Harrisonburg, VA 22807
Contact Us