JMU students who have started an allergy desensitization program (allergy shots) with an allergist can get their shots at the UHC during the regular school year. Charges apply. 
For all students - Allergy Immunotherapy Administration Form must be completed by your allergy physician.  
The completed form may be mailed with the allergy extract or brought to the UHC with the allergy extract. (Sample of
completed Allergy Extract Administration Form
)
Each vial of allergy extract must be labeled with:
Patient's name
Name of the antigen(s)
Dilution
Expiration date
Allergy shots are administered by appointment during regular business hours. Log-in to MyJMUHealth to make an appointment. To schedule an appointment for May 7 - August 27, please call 540-568-6178. Online scheduling is only available during fall and spring semesters.
First-time students need to make an allergy consult appointment prior to beginning allergy shots.
Returning students need to drop off their serum 24 hours prior to scheduling an appointment to resume allergy shots.
Allergy injections will not be given if:
Fever over 100 degrees within 24 hours
Severe cough or wheezing
Acute infection (less than 3 days treatment)
Varicella/Zoster (chicken pox, shingles)
Plant dermatitis (poison ivy, etc.)
Acute upper respiratory infection with fever and/or wheezing
Pregnancy
Beta-blocker therapy (propranolol, atenolol, etc.)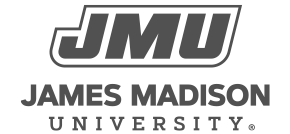 800 South Main Street
Harrisonburg, VA 22807
Contact Us