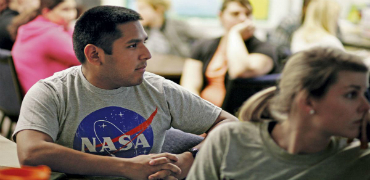 Some U.S. or permanent residents who are applying to the Graduate School may qualify for an application fee waiver. If you think you qualify please submit the Request for Graduate Application Fee Waiver and submit this form and any other required documentation for review. See below for general information about the waivers we currently offer.
JMU applicants seeking a need-based application fee waiver should provide a GRE Fee Reduction Certificate. Non-JMU applicants seeking a need-based fee waiver should provide a FAFSA sent from a representative at the institution where the applicant is currently enrolled as a student which indicates an expected family contribution (EFC) of $0 toward tuition for the current academic year.
McNair Scholar and National Name Exchange participants please complete the Application Fee Waiver form to receive an application fee waiver code.
Honorably discharged members of the U.S. armed forces: Please send a copy of your Leave Earning Statement (LES) or DD214.
Senior Citizens Higher Education Act of 1974, eligible Virginia residents who have been a legal resident of the State of Virginia for one year prior to the term for which enrollment is sought, 60 years or older with a taxable income of less than $23,850.
Please note that if you're applying online and claiming one of these application fee waivers, your application will not be processed unless the required documentation has been received prior to the application deadline. Once required documentation is received you will receive an email with an application fee waiver code and instructions.