Elizabeth Hoover: Founding Editor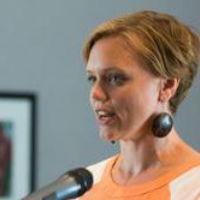 Formerly the Assistant Director of the Furious Flower Poetry Center, Elizabeth Hoover was the founding editor of The Fight & the Fiddle. Before coming to Furious Flower, she was the assistant editor of Sampsonia Way magazine, where she covered international literature. Her criticism and author interviews have appeared in the Paris Review, Los Angeles Times, and the Minneapolis Star-Tribune, among others.  She is also the author of three biographies for young adults and is currently researching a biography of the poet Robert Hayden. She is also a prize-winning poet.
You can see more of her work here.