Furious Flower Poetry Center
Celebrate. Educate. Preserve.
The nation's first academic center for Black poetry, Furious Flower was established on the James Madison University campus to serve creative writers, literary and cultural scholars, and poetry lovers everywhere.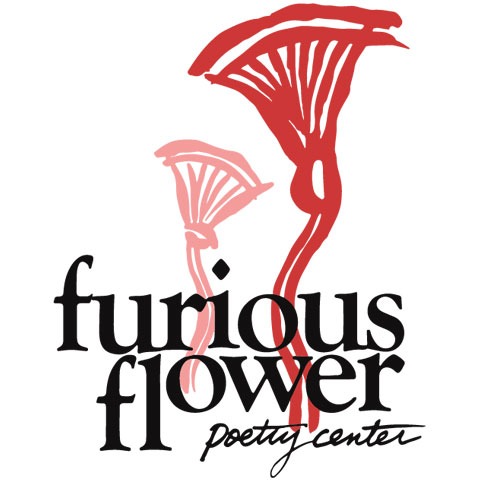 In Memoriam: Kamilah Aisha Moon (1973-2021)
There was something of gentleness in Aisha's eyes.  I saw it when she spoke of her sisters, her parents, her roots in Tennessee and her friends.  The students at James Madison University were drawn in by her gentle gaze when she read from her first prize-winning book of poetry She Has a Name in February 2015. However, what caused them to gather eagerly around her after the reading was her fierce determination to respect the journey of her autistic sister and, by extension, the journeys of many of us who were challenged by innumerable difficulties in having a full and meaningful life.
It was easy to talk to Aisha about life.  Though she was a very young woman when I met her in Baltimore, she impressed me as someone whose words could tell only so much of the depth that she possessed. Years later when we were riding around the hairpin turns of the Blue Ridge Mountains on our way to Harrisonburg, she revealed that she longed to find a place where she could concentrate on her writing and teach at the same time, a place where quiet deliberation was possible, a place that embraced her "soft syllables" and her tender dreams.  
I am grateful that she found that place at Agnes Scott College in Atlanta and that the students there embraced her for beloved teacher that she was. I am also so happy that Aisha found a home at Furious Flower. She read at the 2004 and 2014 Furious Flower Conferences; she gave a memorial tribute to Lucille Clifton at 73 Poems for 73 Years, and she did a solo reading in our 2015 Poetry Series. When Starshine and Clay appeared in 2017, she made sure that I received a copy for the Furious Flower Library. I know that she would have been thrilled to see her poem "Irony" chosen by Tracy K. Smith in The Best American Poetry 2021, just off the press. I am sure that she would want me to share it:
Irony
It would be now when you feel
want is no longer your enemy,
that your body & soul would kneel.
O it would be now, when you feel
you've culled joy, seized a new zeal
that Death grabs you, fingers icy.
It would be now, when you feel!
"Want" is no longer your enemy.
            from The American Poetry Review
May she rest in gentleness.
Joanne V. Gabbin
Congratulations, Drs. Joanne V. and Alexander L. Gabbin!
On September 24, James Madison University rededicated three of its buildings in honor of notable alumni, faculty, and community members, among whom are Drs. Joanne V. and Alexander L. Gabbin. Furious Flower founder and Executive Director Joanne Gabbin has served the university for more than 35 years and continues to inspire students and educators around the world. Her husband has served the university's school of business for over 35 years and won numerous departmental honors. We are so proud of the Gabbins and share in their celebration of this great honor!
Fall 2021 Facebook Live Reading Series
    ....
Welcoming Jordanne Alexander ('22), inaugural Carmen R. Gillespie Fellow!
We are excited to announce our inaugural Carmen R. Gillespie Fellow! Furious Flower is thrilled to welcome Jordanne Alexander to our family of poets and scholars. Jordanne is a rising senior at JMU from Richmond, VA studying Computer Science and African, African American, and Diaspora Studies. 

Jordanne is featured in a recent article from WHSV highlighting the emerging Black poets and scholars supported by Furious Flower. Read more at the link here. For more information about the Carmen R. Gillespie Fellowship and how to apply, visit the information page here.
The Fight & The Fiddle: Summer 2021 
The Summer 2021 issue of The Fight & The Fiddle highlights Cyrus Cassells, author of More Than Watchmen at Daybreak, The Gospel According to Wild Indigo, and Beautiful Signor. Explore our exclusive interview, critical work, and a collection of Cassells' poetry at fightandfiddle.com.