Cohen Center: Events and Activities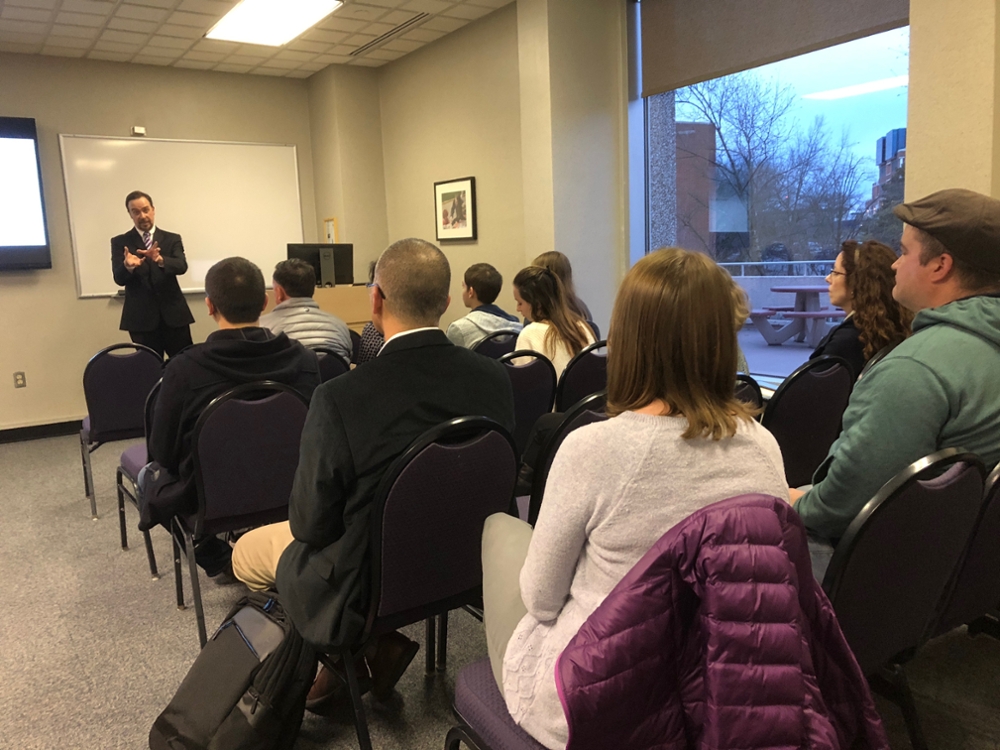 Speakers Series
The Cohen Center co-sponsors events in the humanities that are interdisicplinary and/or geared towards graduate students. Please fill out our Funding Request Form to be considered for a sponsorship.
All of our events are live-streamed and saved to the Cohen Center YouTube page.
Upcoming Events
Open Mic and Reading by Poet Malika Booker
Furious Flower Poetry Center would like to invite you to our first event of the semester, Malika Booker: Open Mic & Reading on September 29, 2022 at The Golden Pony in Downtown Harrisonburg.
Malika Booker is an international writer whose work is steeped in anthropological research methodology and rooted in storytelling. Her writing spans poetry, theatre, monologue, installation, and education. Clients and organizations she has worked with include Arts Council England, BBC, British Council, Wellcome Trust, National Theatre, Royal Shakespeare Company, Arvon, and Hampton Court Palace. She is the recipient of the 2019 Cholmondeley Award.
The event will start with an Open Mic at 6:30pm, followed by Malika Booker's reading at 7:30pm and is free and open to the public. If you have any questions, please email Furious Flower Poetry Center at furiousflower@jmu.edu.