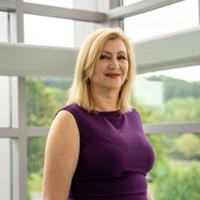 Teaching & Research Interests
Digital Marketing

Social Media Marketing

Advertising

Retailing
Education
DBA in Marketing, Louisiana Tech University
M.B.A.  Cameron University
B.A. History California State University, Sacramento
Select Publications
James, K.,  Camp, KM., Parker, J., Hong, JH. & Cao, JT. (2021). Satisfaction in clinics and hospitals: Does context matter? Journal of Marketing Theory and Practice, online, pp. 1-13.
Marasi, S., Jones, B. & Parker, J. (2020). Faculty satisfaction with online teaching: a comprehensive study with American faculty. Studies in Higher Education, pp. 1-13
Shin, H & Parker, J. (2017). Exploring the elements of consumer nostalgia in retailing: Evidence from a content analysis of retailer collages. Journal of Retailing and Consumer Services, Vol. 35, Issue March, pp. 1-11
Parker, J., Sams, D., Poddar, A. & Manoylov, K. (2018). Water conservation behavior: is what we say what we do? Journal of Consumer Marketing, Vol. 35. No. 6, pp.644-652
Zahay, D., Roberts, M., Parker J. Barker, D. & Barker M. (2021). Social Media Marketing: A Strategic Approach, 3rd Edition, Cengage Learning.
Awards and Recognitions
The Harold and Muriel Berkman Award for Faculty Achievement and Development- 2021
Basic or Discovery Scholarship Award- 2nd Place- 2021
OHara Leadership Award- 2020