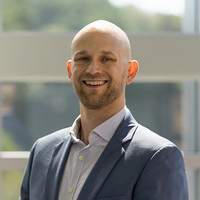 Teaching & Research Interests
Banking
Real Estate Finance
Investments
Corporate Finance
Financial Regulation
Education
Ph.D., University of Texas at San Antonio
B.S., Boston College
Positions Held
Faculty Advisor, JMU Banking Team, 2016 - present

National Champions, 2022 CSBS Community Bank Case Study Competition
National Champions, 2022 FDIC Academic Challenge
Runners-up, 2020 CSBS Community Case Study Competition
Select Publications
Larsson, C. & Bhanot, K.  (2019).The Dollar Denominated Covered Bond Market: A Cross-Country Analysis of Credit Spreads. The Journal of Fixed Income, 29.2: 26-43.
Larsson, C. & Bhanot, K. (2018). Uncovering the impact of regulatory uncertainty on credit spreads: A study of the US covered bond experience. Journal of Financial Markets, 39: 84-110.
Larrson, C., Marshall, B. & Ritchie, B. (2021). The alumni project: Fostering student-alumni engagement in the curriculum. Journal of Education for Business, 1-8.
Awards and Recognitions
JMU College of Business Distinguished Teacher Award, 2020
Financial Management Association Innovation in Teaching Award, Runner-up, 2020