Frasure-Kruzel-Drew Memorial Fellowship at the U.S. Department of State
The fellowship recruitment is currently on hold while the State Department goes through a review process. We should have answers about the next application date by March 2024.
---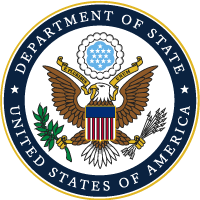 The Frasure-Kruzel-Drew (FKD) Memorial Fellowship is a paid full-time, two-year career development opportunity sponsored by the U.S. Department of State's Office of Weapons Removal and Abatement (PM/WRA) and administered by the Center for International Stabilization and Recovery (CISR) at James Madison University. The fellows will serve in PM/WRA's Washington, D.C. office and gain valuable experience in managing international security and humanitarian assistance-related programs.
The FKD Memorial Fellowship was established in 1999, originally to raise awareness among the American people about landmine contamination around the world and U.S. government efforts to address the problem. Since then, the fellowship has expanded with PM/WRA's mission into other conventional weapons destruction activities including small arms and light weapons, stockpile destruction, and security. The fellowship is named in memory of Ambassador Robert C. Frasure, Dr. Joseph J. Kruzel and Colonel Samuel Nelson Drew who lost their lives in an August 1995 automobile accident in Bosnia and Herzegovina while on a diplomatic mission to negotiate peace. This fellowship was created in their honor to perpetuate their legacies of diplomacy, education, and public service. 
The next FKD fellowships will tentatively run from July 1, 2023-June 30, 2025.
Year 1 as Resource Management Fellows: Approximately July 2023-June 2024
Year 2 as Program Management Fellows: Approximately July 2024-June 2025
Be a competitive applicant! Review the information and FAQs below to better understand the fellowship opportunity.
The information below on the recruitment was posted for last year's cycle (2022) but is indicative of the details projected to apply to the next recruitment cycle.
More about the fellowship
Fellows will work in the U.S. Department of State's Office of Weapons Removal and Abatement (PM/WRA). PM/WRA manages the U.S. Conventional Weapons Destruction program, which includes an array of assistance activities that enhance U.S. security, protect civilian populations from the dangers posed by conventional arms, assist victims of conflict, and facilitate economic development.
CWD encompasses small arms and light weapons destruction and stockpile management programs, as well as humanitarian mine action assistance. Through these activities, PM/WRA works around the world to deliver programs and services aimed at reducing the harmful effects of at-risk, illicitly proliferated, and indiscriminately used conventional weapons of war.
In the first year of the two-year fellowship program, fellows will assist the Resource Management Division in PM/WRA, gaining an overview of how the office operates and manages CWD programs around the world, and hone their business skills negotiating grants, contracts, and other agreements for CWD implementation.
In the second year, fellows build off this knowledge base by assisting PM/WRA's Program Management Division with overseeing CWD projects in various countries. The two-year experience will expose the fellows to the breadth of DoS and USG activities to reduce threats associated with conventional arms stockpiles and assist post-conflict communities, and thus is oriented toward developing fellows' careers.
Fellows will assist PM/WRA staff with a variety of support responsibilities. These might include writing official blog posts and assisting with publications; conducting issue research; preparing presentations and talking points; organizing PM/WRA-hosted conferences; processing grant documents; and traveling on program assessment visits. Recently, the fellows have also assisted in organizing and managing budgets, strategic planning, and representing PM/WRA at public diplomacy events. It will also afford fellows with the opportunity to engage with senior State Department officials and learn more about the Department's mission and inner workings, as well as speak with foreign government officials and possibly travel with PM/WRA abroad.
College seniors, graduate students and recent graduates (within one year) from any accredited, four-year institution of higher education in the United States.
Primary consideration will be given to those applicants who demonstrate the ability to write and communicate well. Attention will also be given to strong reference letters, alignment with career goals, and relevant experiences in and out of the classroom. All majors are eligible, but applicants should interpret their coursework and experience to the context of this opportunity.
The selected candidates must qualify for a U.S. SECRET security clearance.
The target fellowship start date is July 1, 2023, though the actual start date of each fellowship depends on when the security clearance is received.
Two fellows will be selected.
One fellow will be selected from applicants from James Madison University:
[ The application deadline has passed. ]
One fellow will be selected from applicants from an institution of higher education other than James Madison University:
[ The application deadline has passed. ]
Deadline: The application deadline has passed.
Daniel Gurley (2019–2021)
When I first started as a Frasure-Kruzel-Drew Memorial Fellow in the Office of Weapons Removal and Abatement within the U.S. Department of State's Bureau of Political-Military Affairs (PM/WRA) in July 2019, I could not imagine the challenges and experiences I would encounter. Although I had worked with the Department of State offices through virtual internships, there were so many aspects of the Department and the federal government as a whole that I did not fully understand. Having a very limited understanding of the federal budget and proposal evaluation as well as no experience with grants management, I jumped head first into the PM/WRA team eager to learn from my new colleagues.
Even as a fellow, I was entrusted to be the point of contact on quite a few projects. As part of the Resource Management team, I compiled all metrics data from our programs on a quarterly basis and forwarded that data for use in a Strategic Impact Assessment Framework (SIAF) portal. Through coordination calls with the SIAF team and organizing feedback from the office, I was able to ensure the portal best matched PM/WRA needs. On the Program Management team, I acted as the Assistant Program Manager for the Middle East and Emergency Response portfolio. From leading meetings with implementing partners to managing and disseminating weekly reports on small arms and light weapons diversion, I was able to grow my confidence in managing programs on behalf of the U.S. Government.

My time with the fellowship was the best professional development experience I have ever had. Although I spent a significant portion of my fellowship teleworking due to the COVID-19 pandemic, I still learned important skills from my colleagues and gained the professional confidence needed in the workforce. The skills I acquired and the connections I made through this experience are truly invaluable, and all thanks to the Frasure-Kruzel-Drew Memorial Fellowship program.
Victoria (Price) Matkins (2017–2018)


As a Frasure-Kruzel-Drew Memorial Fellow at the Office of Weapons Removal and Abatement within the U.S. Department of State's Bureau of Political-Military Affairs (PM/WRA), I gained critical experience in the federal government, built a professional network and established a foothold in the Washington, D.C., area. During my first year, I assisted the Resource Management team to responsibly process millions of dollars in U.S. funding to further foreign assistance objectives. I learned and participated in the federal fiscal lifecycle from congressional appropriations to the grants which support implementing partners that enact PM/WRA's mission.
The fellowship presented me with the rare opportunity to be both a colleague and mentee. At the encouragement of my supervisors, I attended trainings, had coffee with mentors and learned from observing my coworkers. In a trip to Tajikistan, I supported a PM/WRA Grants Officer with a Grants Management Review to ensure implementing partners were operating with sound fiscal principles and internal controls. For a conference on donor perspectives in mine action, I traveled to Geneva and met with counterparts from the governments of Belgium, Canada, Sweden, the United Nations, and more to discuss emerging best practices and priorities in the sector. Later in my fellowship experience, I also supported the Western Hemisphere, European and Eurasian portfolios to manage the programmatic implementation of humanitarian demining, and physical security and stockpile management projects. Being involved on this side of management gave me invaluable insight to the movement of federal funding to support national security goals and priorities.
Through the FKD fellowship, I connected my knowledge gained from James Madison University's Public Administration graduate program to the practice of everyday professionalism and international literacy in the public sector. Before transitioning into my Program Management year of the two-year fellowship, I applied for and received the position as Resource Management Analyst at PM/WRA. I am grateful for the communication skills, confidence, and professional practices I learned during my time as a fellow, and I will recall upon this experience as the foundation for each future career opportunity I pursue.

Michael Tirre (2016–2018)


When I applied to be a Frasure-Kruzel-Drew Memorial Fellow, I only vaguely understood humanitarian mine action and certainly had never heard the term "physical security and stockpile management." I had never used grants management software, examined a budget, evaluated a proposal or thought about how to change a multi-million dollar program to align with broader U.S. government strategies. Despite this, my colleagues at the Office of Weapons Removal and Abatement in the U.S. Department of State's Bureau of Political-Military Affairs steadily invested in my professional development and entrusted me with significant responsibility, teaching me to do these tasks and much more.
The fellowship challenged me at every turn. Even as I was still getting used to "State-speak"—fondly used to describe the peculiar email language within the State Department—I was helping obligate millions of dollars in funding, responding to taskers from the Office of the Inspector General and completing reports for Congress. After my time in Resource Management, I went straight into Year 2 of the fellowship: the Programs team. As an assistant program manager for Europe and Africa, I helped design and monitor 21 country and regional programs. I responded to a plethora of emails, repeatedly asked for help, and drafted briefing materials and papers to represent conventional weapons destruction efforts to Department leadership, the American public, and foreign governments. Over the two years, I also traveled to Albania, Angola, Burkina Faso, Chad, Kosovo, Romania, Slovenia, Switzerland and Zimbabwe, plus trips within the U.S. to Fort Lee (Virginia), San Francisco and Seattle.
In addition to exposing me to various issues, the fellowship grew my confidence and positioned me to perform well in a variety of professional settings. I've learned the regulations for federal awards and the budget cycle, and acquired analytical tools to examine proposals. I've gained respect for State Department personnel—both in Washington and in our embassies abroad —who work late hours, operate in a team mindset and brainstorm creative ways to achieve U.S. foreign policy objectives. Most importantly, my experience as a fellow has shown me what it means to be a public servant and work toward building peace, which for me, echoes the legacies of Ambassador Frasure, Dr. Kruzel and Colonel Drew.

Liz (Wilson) Kitchin (2015–2017)


When I graduated from James Madison University with a Master in Public Administration in 2015, I had no idea that the next year and a half of my life would bring the excitement, challenges and unique experiences I had as the Frasure-Kruzel-Drew (FKD) Memorial Fellow. During the fellowship, I supported the overall mission of the Office of Weapons Removal and Abatement in the U.S. Department of State's Bureau of Political-Military Affairs (PM/WRA) and knew that my work contributed to improving lives around the world. I was drawn to the tangible impact that PM/WRA-supported programs made all the way from Bosnia and Herzegovina to Burkina Faso. My time as an FKD Fellow has truly been an experience I will remember for the rest of my life.
The number of opportunities I had while in PM/WRA has helped shape me into the young professional I am today. During the fellowship, I traveled to Belgium, Germany, Guinea-Bissau, Senegal, Sweden, and Switzerland, and each trip was different from the others. For example, I was responsible for ensuring that U.S. Department of State-funded conventional weapons destruction programs ran effectively in Senegal. In order to do so, I met with an international NGO and visited a landmine removal site in the Casamance. On another trip, I represented the U.S. Government at a Sahel Donor Coordination Conference at the Federal Foreign Office in Berlin. The responsibilities and experiences I had while in the fellowship went beyond what I had anticipated, and I learned so much throughout the entire process.
Beyond the unique travel opportunities the FKD Memorial Fellowship provides, the professional development skills you gain through working in an office that manages more than $150 million a year in foreign assistance are unparalleled. I learned about the various funding mechanisms the federal government uses, how they work and how to effectively oversee two regional portfolios—all the while learning how to facilitate meetings and discussions in a professional environment. The skills you gain as the Frasure-Kruzel-Drew Memorial Fellow can be applied to any position in a federal, nonprofit, foundation, or university setting, and it is an incredible position whether you are graduating from undergrad or graduate school. I am so thankful for this opportunity and hope to carry the skills I have gained during the fellowship on to my next adventure.
 
Chris Murguia (2013–2014)
I was the 2013–2014 Frasure-Kruzel-Drew Memorial Fellow. I first learned about this one-of-a-kind fellowship opportunity while working as an editorial assistant at James Madison University's Center for International Stabilization and Recovery. I decided to apply to the fellowship because it offered the opportunity to work on complex and exciting foreign policy issues regarding conventional weapons destruction (CWD), including humanitarian mine action and small arms and light weapons (SA/LW) destruction. Moreover, as a recent college graduate interested in international relations, I knew that working at the U.S. Department of State would provide a professional development opportunity like no other.
Upon entering the fellowship, I was placed in PM/WRA's Resource Management (RM) division. The RM division is responsible for planning and developing the office's budgets, managing its finances, and, in fiscal year 2013, awarding approximately $142 million in grants, cooperative agreements, and contracts to support CWD projects across the globe. During my time with RM, I received an in-depth education about the federal budget process, federal grants management, grants processing and financial management.
In addition to serving in the RM division, I also assisted the PM/WRA Program Management division. Specifically, I was tasked with assisting the program managers for our Africa and Western Hemisphere Affairs portfolios. The highlight of my time in the Program Management division was when I participated in a program review visit to Colombia, El Salvador and Honduras. During the trip, I observed demining operations in Colombia, a weapons depot construction project in El Salvador and SA/LW destruction in Honduras. This trip allowed me to witness firsthand the lifesaving work that PM/WRA's implementing partners conduct.
My time as a fellow was one of the best professional development experiences I have had, and I am proud to call myself a former Frasure-Kruzel-Drew Memorial Fellow. Although my time as a fellow has ended, I have been lucky enough to continue working in PM/WRA as a Program Analyst. I encourage all who are interested in working at the U.S. Department of State or in CWD to apply for this great fellowship opportunity.
The Fellows
(1999—2024)
---
Erin Snider (Fall 1999)
Noah Klemm (Spring 2000)
Katie McDonough (Summer 2000)
Kela Morehead (Fall 2000)
Kurt Chesko (Spring 2001)
Stacy Smith (Summer 2001)
Keith Feigenbaum (AY 2001-2002)
Sarah Kindig (Summer 2002)
Jenny Lange (AY 2002-2003)
Whitney Tolliver (Summer 2003)
Hayden Roberts (AY 2003-2004)
Julie Mullen (Summer 2004)
Jennifer "Jen" Lachman (Sum-Fall 2005)
Craig Finkelstein (Spring 2006)
Elise Becker (2006-2007)
Derek Kish (2007-2008)
Anthony "Tony" Morin (2008-2009)
Emma Smith (2009-2010)
Kate McFarland (2010-2011)
Katherine "Katie" Smith (2011-2012)
Lindsay Aldrich (2012-2013)
Christopher "Chris" Murguia (2013-2014)
Kathryn "Katie" Stolp (2013-14)
Eric Keefer (2014-2016)
Brenna Feigleson (2014-2015)
Elizabeth "Liz" Wilson (2015-2017)
Michael Tirre (2016-2018 VCU)
Victoria (Price) Matkins (2017-2018)
Samantha Golden (2018-2019 ODU)
Laura Barela (2018-2019)
Daniel Gurley (2019-2021)
Eric Lim (2019-2020)
Caitlin Bonner (2020-2022 UR)
Amy Haupt (2020-2022)
William Gifford (2020-2022)
Lilian Gates (2021-2023)
Camille Edwards (2021-2023 UR)
Elizabeth Rolen (2022-2024)
Reyna Yang (2022-2024 GWU)
Rachel Arthur (2023-2025 Ursinus)
Frequently asked questions
The U.S. Department of State in Washington, D.C.
July 1, 2023-June 30, 2025
Yes! The pay starts at approximately $24.00 and may be subject to increase for the second year pending approval and availability of funds.
The fellowship is based on a 40-hour workweek in a Federal Government office.
Yes! Health insurance and other employee benefits are available with this full-time position.
Applications will be received in November 2022. Remote interviews will be scheduled for early December 2022. Interviews will include participation by DOS officials and CISR staff. The selected fellows and alternates will be named shortly thereafter.
Yes! Remote interview can be arranged.
Once selected, each candidate must be able to qualify for a U.S. SECRET security clearance. For more information on security clearance requirements, click here:
Amy Czajkowski, Senior Project Manager/Program Coordinator
Email (preferred): czajkoac@jmu.edu
Contact information
For questions regarding the fellowship or the application process please email the FKD Fellowship Coordinater, Amy Czajkowski at czajkoac@jmu.edu or click the button below: