Organization Name:
Manitese
Organization Type:
NGO/INGO
Mission Statement:

To engage for peace and justice in a world without peace and justice.
We promote food sovereignty and the right to food thanks to the creation of agro-ecological systems.
We support environmental justice as the right of peoples to exercise control over their resources.
We fight against modern slavery: trafficking, child labor, exploitation in supply chains.
---
Contact Information
Full Mailing Address:
Segreteria Nazionale
Piazzale Gambara 7/9
20146 Milan, Italy
Country:
Italy
Phone Number:
+39-02-407-5165
Fax Number:
+39-02-402-6890
Email Address:
manitese@manitese.it
Website:
https://www.manitese.it/
---
Activity Detail(s)

Humanitarian Coordination
---
Country(ies) of Operation

Cambodia
Bangladesh
Ecuador
Eritrea
Guatemala
India
Mozambique
Vietnam
Brazil
Burkina Faso
El Salvador
Nicaragua
Benin
Bolivia
Guinea-Bissau
Mexico
Peru
Center for International Stabilization and Recovery
MSC 1028 or 4902
Harrisonburg, Virginia 22807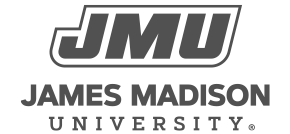 800 South Main Street
Harrisonburg, VA 22807
Contact Us