CISR-GMAR: Lebanese Red Cross (LRC)
Organization Name:
Lebanese Red Cross (LRC)
Organization Type:
NGO/INGO
Mission Statement:
To disseminate peace, serve the society, and alleviate human suffering with neutrality and without any racial, sexual, social, religious or political distinction. Its policy aims at making it the most effective humanitarian volunteer society on the national level by strengthening its voluntary human capacities and financial resources, and its capability to mobilize the power of humanity in the society in order to protect the human dignity.
---
Contact Information
Full Mailing Address:
Lebanon - Beirut
Spears st. Kantari
Lebanese Red Cross Bldg.
Country:
Lebanon
Phone Number:
+961 01 37 2802- 3- 4- 5
Fax Number:
+961 1 37 1391
Email Address:
pr.info@redcross.org.lb, dialaktaiche@hotmail.com, lrc-comm@dm.net.lb
Website:
http://www.redcross.org.lb/index.aspx?pageid=152
---
Activity Detail(s)

Demining Equipment
---
Country(ies) of Operation

Lebanon
Center for International Stabilization and Recovery
MSC 1028 or 4902
Harrisonburg, Virginia 22807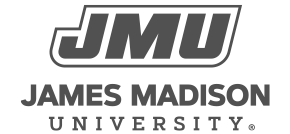 800 South Main Street
Harrisonburg, VA 22807
Contact Us