CISR GMAR: Humanistic Robotics Inc.
Organization Name:
Humanistic Robotics Inc.
Organization Type:
Corporate
Mission Statement:
Humanistic Robotics, Inc. (HRI) is a technology company that develops robotic systems and payloads for dull, dirty, and dangerous tasks with greater comfort, efficiency and safety. HRI is presently focused on fielding proprietary technologies for landmine clearance and the defeat of pressure-sensitive improvised explosive devices (IEDs), a field that HRIs founders experienced thoroughly as researchers for the Geneva International Centre for Humanitarian Demining, (GICHD). HRI is a prime contractor to the U.S. Army with diverse design and engineering capability in mechanical, electrical, and software engineering.
---
Contact Information
Full Mailing Address:
Humanistic Robotics
925 Canal Street, Bristol, PA 19007
Country:
USA
Phone Number:
(267)515-5880
Fax Number:

Email Address:
josh@humanisticrobotics.com
Website:
http://humanisticrobotics.com/tst/
---
Activity Detail(s)

Other
Humanitarian Coordination
Center for International Stabilization and Recovery
MSC 1028 or 4902
Harrisonburg, Virginia 22807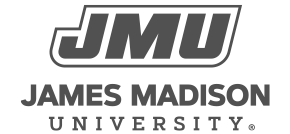 800 South Main Street
Harrisonburg, VA 22807
Contact Us