CISR-GMAR: Fenix Insight Ltd.
Organization Name:
Fenix Insight Ltd.
Organization Type:
NGO/INGO
Mission Statement:

Fenix Insight Ltd was formed by David Hewitson and Colin King, both of whom have been intimately involved in mine action and EOD for more than 20 years. Fenix uses this experience, along with that of other highly qualified associates, to formulate practical, robust solutions to complex operational and technical challenges.
Fenix's unique approach is based strongly on visual systems, including process mapping, check lists and minimal text. Fenix operational management systems draw on ISO principles of quality management and are developed in close partnership with clients. They are clear and simple, making them easy to explain, document, and audit.
---
Contact Information
Full Mailing Address:

Unit 14a
Borers Yard
Borers Arms Road
Copthorne
West Sussex
RH10 3LH
Country:
UK
Phone Number:
+44 (0) 1342 717220
Fax Number:
+44 (0) 7718 700052
Email Address:
hello@fenix-insight.com
Website:
http://fenix-insight.com/
---
Country(ies) of Operation

Colombia
Botswana
Peru
Center for International Stabilization and Recovery
MSC 1028 or 4902
Harrisonburg, Virginia 22807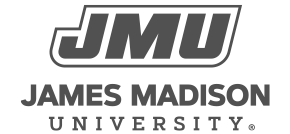 800 South Main Street
Harrisonburg, VA 22807
Contact Us