CISR-GMAR: Danish Refugee Council
Organization Name:
Danish Refugee Council
Organization Type:
NGO/INGO
Mission Statement:
No refugee must be in want of help to find protection and durable solutions. And nobody who wishes to be integrated into Danish society must be in want of help to do so. We want to be the best problem-solver with regards to displacement and integration.
---
Contact Information
Full Mailing Address:
Danish Refugee Council
Borgergade 10, 3rd floor
1300 Copenhagen K.
Country:
Denmark
Phone Number:
+45 3373 5000
Fax Number:
+45 3332 8448
Email Address:
drc@drc.ngo
Website:
https://drc.ngo/
---
Activity Detail(s)

Protection
Food Security
Coordination and Operational Services
Humanitarian Mine Action
Armed Violence Reduction (AVR)
Research and Technology
---
Country(ies) of Operation

Jordan
Afghanistan
Kosovo
Greece
Georgia
Ukraine
Tanzania
Djibouti
Sudan
Cameroon
Colombia
Iraq
Center for International Stabilization and Recovery
MSC 1028 or 4902
Harrisonburg, Virginia 22807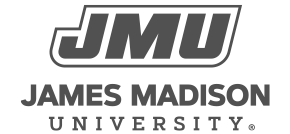 800 South Main Street
Harrisonburg, VA 22807
Contact Us