CISR-GMAR: Colombian Air Force
Organization Name:
Colombian Air Force
Organization Type:
Government
Mission Statement:
The air force keeps and executes the dominion of the air and executes the air operations to contribute to the defense of Colombia's sovereignty, independence, national territory integrity and constitutional order.
---
Contact Information
Full Mailing Address:
Fuerza Aerea Colombiana
Av. El Dorado Cra 52 CAN
Bogota D.C.
Country:
Colombia
Phone Number:
(+57) 315 01 11/266 11 54
Fax Number:

Email Address:
diara@fac.mil.co
Website:
http://www.fac.mil.co
---
Activity Detail(s)

Research and Technology
Other
GIS and Mapping
Training
Information Management
Quality Assurance
---
Country(ies) of Operation

Columbia
Center for International Stabilization and Recovery
MSC 1028 or 4902
Harrisonburg, Virginia 22807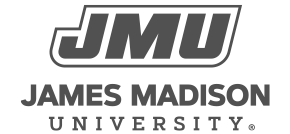 800 South Main Street
Harrisonburg, VA 22807
Contact Us