CISR-Global Mine Action Registry
Organization Name:
Biokinetics and Associates Ltd.
Organization Type:
Corporate
Mission Statement:
To provide engineered solutions for human impact protection. The Canadian Department of National Defence has developed a biofidelic surrogate Complex Lower Leg (CLL), which can be used in evaluation of injuries sustained due to anti-personnel (AP) landmine blasts. It can also be adapted to standard anthropomorphic dummies for use in antivehicle land mine protection testing. The CLL is recognized as an appropriate test device for AP blast protective equipment by the NATO HFM-089/TG-024 Task Group. Biokinetics has been authorized to provide the CLL to organizations engaged in the development of new personnel protection concepts.
---
Contact Information
Full Mailing Address:
2470 Don Reid Drive
Ottawa, Ontario
K1H 1E1
Country:
Canada
Phone Number:
+1 613 736 0384
Fax Number:
+1 613 736 0990
Email Address:
garland@biokinetics.com, info@biokinetics.com
Website:
http://www.biokinetics.com
---
Activity Detail(s)

Research and Technology
Survivor and Victim Assistance
Advocacy and Diplomacy
Awareness
---
Country(ies) of Operation

Canada
Center for International Stabilization and Recovery
MSC 1028 or 4902
Harrisonburg, Virginia 22807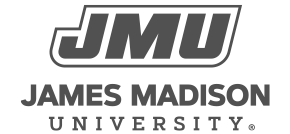 800 South Main Street
Harrisonburg, VA 22807
Contact Us