CISR-GMAR: Federal Institute for Materials Research and Testing
Organization Name:
BAM Federal Institute for Materials Research and Testing
Organization Type:
Other
Mission Statement:

The Federal Institute for Materials Research and Testing integrates research, assessment and consultation in technology and chemistry under one umbrella.
Technological change is a guarantee for our society's prosperity. New technologies are the basis for the successful development of Germany as a business location and for value creation in global markets. Sustainable safety of new technologies creates trust in change and secures our future.
At the cutting-edge of key technologies of materials science, materials engineering and chemistry, we make a crucial contribution to the technical safety of products, processes and to people's life and work environment. For this purpose we carry out research and tests and provide advice based on our expertise and years of experience at the interfaces of science, technology, industry and politics.
---
Contact Information
Full Mailing Address:
BAM Federal Institute for Materials Research and Testing
Unter den Eichen 87
12205 Berlin
Country:
Germany
Phone Number:
+49 30 8104 0
Fax Number:
+49 30 8112 0 29
Email Address:
info@bam.de
Website:
https://www.bam.de/Navigation/DE/Home/home.html
---
Activity Detail(s)

Clearance and Detection
Demining Equipment
Center for International Stabilization and Recovery
MSC 1028 or 4902
Harrisonburg, Virginia 22807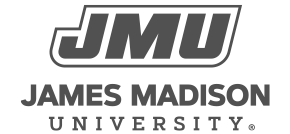 800 South Main Street
Harrisonburg, VA 22807
Contact Us