Organization Name:
ASCATED
Organization Type:
NGO/INGO
Mission Statement:
ASCATED (Asociaci—n de Capacitaci—n y Asistencia Tecnica en Educaci—n y Discapacidad - Association for Training and Technical Assistance on Education and Disability) is a Guatemalan NGO with many years of experience working with disabled people.
---
Contact Information
Full Mailing Address:
7a avenida 12-23
zona 9 Edificio Etisa
7o. nivel Guatemala, C.A.
Country:
Guatemala
Phone Number:
(+502) 233-17-871 or (+502) 233-17-919
Fax Number:
(+502) 233-17-919
Email Address:
cecgedascted@gmail.com
Website:
http://www.ascated.org.gt
---
Activity Detail(s)

Clearance and Detection
Research and Technology
---
Country(ies) of Operation

Guatemala
Center for International Stabilization and Recovery
MSC 1028 or 4902
Harrisonburg, Virginia 22807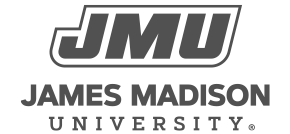 800 South Main Street
Harrisonburg, VA 22807
Contact Us